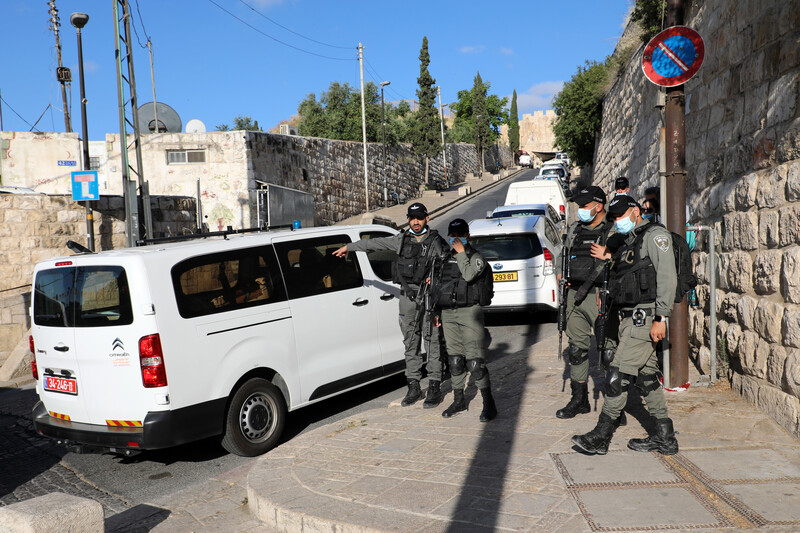 Israeli forces shot to death a disabled Palestinian man in occupied Jerusalem's Old City on Saturday.

Iyad Hallaq, 32, was near the Bacrieh Elwyn institute for special education, where he attended and worked, when he was shot.

Israeli forces claimed they suspected Hallaq of carrying a "suspicious object" when they chased him and gunned him down, Israeli daily Haaretz reported.

The newspaper says officers asked Hallaq to stop. When he walked away, they opened fire.

Hallaq had autism, his mother told reporters, and she was already concerned about his interactions with Israeli occupation soldiers.

The attorney representing Hallaq's family said he was shot some 10 times.

Israeli media reported that Hallaq was hiding behind a dumpster when he was shot.

Witnesses told the Palestinian outlet Wattan that Israeli forces left Hallaq to bleed to death without allowing anyone to go near him.

"According to testimonies, some 10 bullets were fired directly at Hallaq. We are certain that he didn't pose any danger to the officers," the attorney representing Hallaq's family told Haaretz.

One of the police officers "may have continued shooting Hallaq after he was told by his commander to stop," Haaretz reported, citing the police investigation.

"According to a source familiar with the investigation, the officer continued shooting because he saw that Hallaq was still moving."

No Israeli officers were injured during the incident, as in many previous cases in which an alleged Palestinian attacker was killed.

Israeli police said they opened an investigation into the killing.

Israel habitually absolves itself of its own crimes following such investigations.

Hallaq was from the Wadi al-Joz neighborhood of occupied East Jerusalem. Israeli occupation forces raided his family's house after killing him.

"There were more soldiers than people," his mother told reporters.

Hallaq's body was transferred to Israel's Abu Kabir Forensic Institute for an autopsy.

It is worth noting that Israel admitted that for years pathologists at Abu Kabir harvested organs from dead Palestinians and others without the consent of their families.

Hallaq's family demanded that a Palestinian be present at the autopsy, but the family said a Palestinian pathologist was denied entry.

Local media circulated pictures of Hallaq following his death:

"They executed him in cold blood," his mother told reporters following her son's death. "They claim everyone [they kill] is carrying a weapon. He is autistic. What weapon is he carrying? What weapon? He's carrying his identity card and his wallet."

Palestinian resistance factions across the political spectrum condemned Hallaq's killing.

Hamas spokesperson Hazem Qassem said the killing of Hallaq speaks to the "criminality and sadism of the occupation leaders."

Qassem added that the "terrorist behavior of occupation leaders and their thirst for Palestinian blood confirms the magnitude of the crime committed by some parties who seek to normalize with the occupation."

The Islamic Jihad resistance group and the Popular Front for the Liberation of Palestine echoed those condemnations.

Saeb Erakat, a senior figure in the Palestine Liberation Organization and the Palestinian Authority – which have long worked closely with Israeli occupation forces – called on the International Criminal Court "to open a criminal investigation without delay before Palestine is flooded with countless crimes."

Ayman Odeh, chair of the Joint List bloc in Israel's parliament, called for the jailing of Hallaq's killers, saying "they did pull the trigger but the occupation loaded the weapon."

Palestine, however, is already flooded with countless crimes that Israel commits, while it relies on "security coordination" with the Palestinian Authority.

PA leader Mahmoud Abbas has again issued what are almost certainly empty threats to end this collaboration.

On Friday, Israeli forces killed a Palestinian motorist in the occupied West Bank, claiming he was attempting a car-ramming attack where no soldiers were injured.

His family denied that claim and said he had been on his way to pick up his wife.
Tags