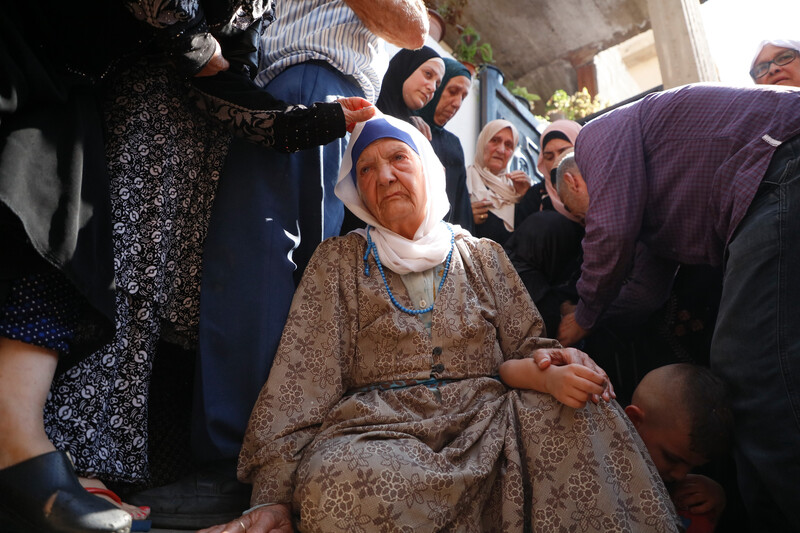 An undercover Israeli Border Police unit killed four Palestinians in an attack on Jenin refugee camp in the northern occupied West Bank early Monday.

Saleh Ahmad Ammar, 19, and Raed Ziyad Abu Saif, 21, were confirmed killed by the Palestinian Authority health ministry.

Local media also reported the killings of Nour al-Din Abdullah Jarrar and Amjad Iyad Husseiniya, whose bodies Israel seized and is withholding.

Other Palestinians were also reportedly injured.

Israeli occupation forces claimed to have entered the Jenin refugee camp in order to carry out an arrest and were resisted with fire by Palestinians there.

"The undercover forces returned fire towards the terrorists and neutralized them," occupation authorities said, according to Tel Aviv daily Haaretz – in language designed to portray the attacking Israeli soldiers as victims and the Palestinians defending their homes and community as "terrorists."

Jenin's governor, however, denied that version of events and said the men were killed "without a justification," and asserted that there is video evidence that proves the shooting happened from a distance.

The Palestinian Authority's foreign affairs ministry ​​said Israel's "cold-blooded" killing of four Palestinians was "premeditated."

Video circulated by local media purports to show Israeli soldiers setting up an ambush in a building in Jenin.

Palestinian resistance factions across the political spectrum condemned the killings. The killings on Monday come nearly a week after Israeli army chief Aviv Kochavi requested that Israeli forces "reduce" shootings of Palestinians.

Monday's events are the second time in two weeks that an Israeli attack in Jenin has been met with Palestinian armed resistance.

Recent resistance to Israeli invasions of the city and the camp frustrates Israel's ability to detain Palestinians at will, according to an Israeli analyst.

On 10 June, three Palestinians were killed when Israeli forces raided Jenin in the early hours, including two Palestinian Authority military intelligence officers.

At least 55 Palestinians have been killed by Israeli forces in the West Bank so far this year. The Israeli military killed around 250 Palestinians in Gaza during the same period.
Tags