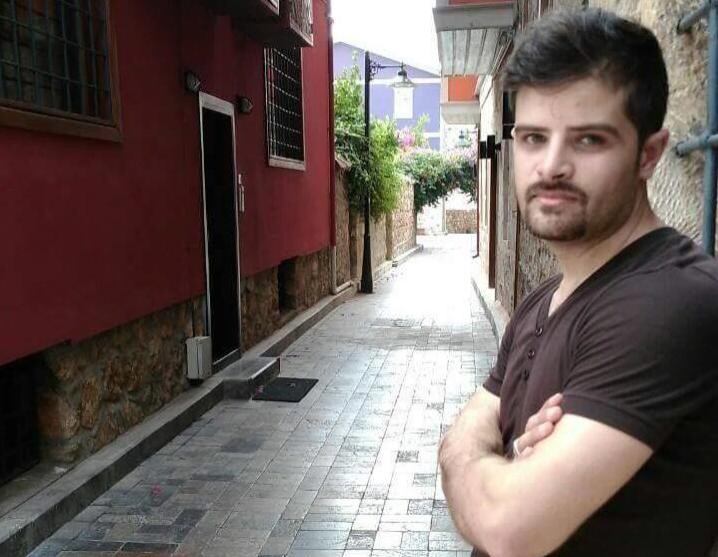 Ahmad al-Khaldi survived repeated Israeli attacks and years of siege while growing up in Gaza's Jabaliya refugee camp, only to be killed by the bombing of a pro-Kurdish peace rally in the Turkish capital Ankara on Saturday.
Twin blasts killed more than 120 people and injured hundreds more.
Al-Khaldi had moved to Turkey two and a half years earlier to study and teach, according to the Palestinian news website Donia al-Watan.
Ahmad's father, Mahmoud al-Khaldi, received the news of his son's death from a friend in Qatar, the article states.
He then confirmed the information with the Palestinian Authority embassy in Turkey, telling them that the family's only wish was that Ahmad's body should be returned to Gaza for burial.
Mahmoud added that his son had been planning to return to Gaza to get married and that he had missed his family and home in Palestine – but had been prevented from returning by Egypt's near-constant closure of the Rafah crossing, the only route for the vast majority of Palestinians to enter or exit Gaza.
Teacher and activist
An article on the website of the Turkish organization Sendika outlined the political and social commitments that took al-Khaldi to the Ankara demonstration.
He was involved with the Halkevleri (People's Houses) network for community education, and taught Arabic in the Halkevleri center in his adopted town of Antakya, in southern Turkey near the Syrian border.
Al-Khaldi was also, according to Sendika, an active member of a Turkish organization called the "Assemblies of the Right to Live." It was established to resist what left-wing activists say are Turkish state-protected jihadist groups which attempt to enforce conservative social norms in the Antakya region.
"Al-Khaldi's friends said Ahmad had struggled in Gaza, Palestine, and survived the Israeli occupation, but was murdered in a peace march in Ankara, Turkey," the Sendika post says. "One friend asked, 'How will I ever explain this to his family?'"
Caught in Turkey's turmoil
Saturday's bombing was the third such attack against leftist and pro-Kurdish activists since the progressive/Kurdish HDP coalition made significant gains in the June 2015 elections, helping to dislodge the ruling AK Party's outright parliamentary majority.
The perpetrators have not been identified, with rumors blaming groups from all points on the political spectrum.
Turkish voters will be going to the polls again on 1 November in an election called by the government after the failure to form a working coalition.
A message posted on Facebook by Palestine-focused publishing house Intifada Yayinlari (Intifada Publishing) said, in Turkish, Arabic and English, "We lost our brother Ahmad al-Khaldi from Gaza in Ankara blast yesterday. Condolences to our Palestinian people."
While the Turkish government's support for Palestine had been famously fickle, its public broadly sympathizes with the Palestinian struggle. The country is home to an active Palestinian community, some of whom are engaged in left-wing politics and involved with issues such as Kurdish rights.
Tags