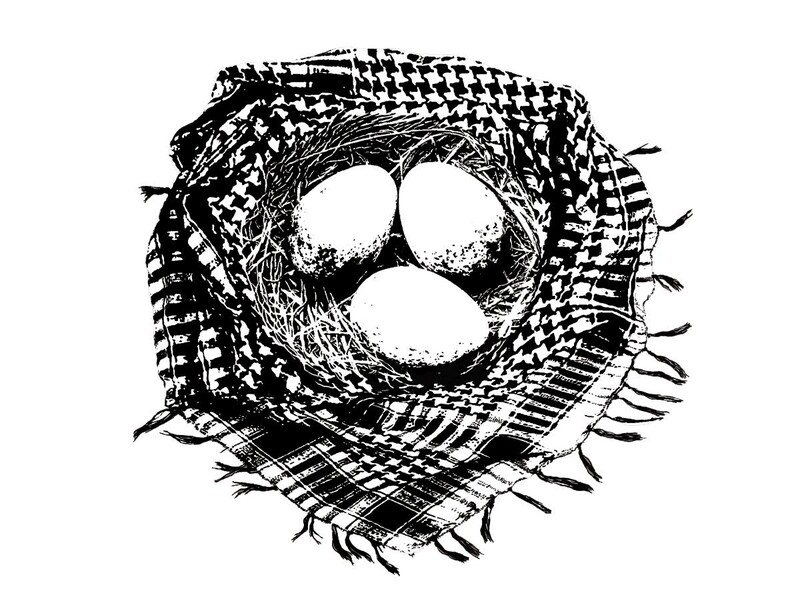 The Freedom Theatre, the well-known Palestinian group based in the occupied West Bank city of Jenin, has announced that company members will be heading to India this December for what is believed to be the first ever India-Palestine theatrical collaboration.
The initiative will pair The Freedom Theatre with veteran artistic group Jana Natya Manch, a New Delhi-based theater which was established in 1973 to perform political works in Hindi. Since then, it has staged more than 7,500 performances of 100 different works in 140 cities around India, according to its website.
Jana Natya Manch describes itself as having had a "significant role in popularizing street theater as a form of voicing anger and public opinion. The company has performed works on subjects including women's rights, the education system, trade unions, elections and inflation.
"Street theater," the group's website maintains, "addresses topical events and social phenomena and takes them straight to peoples' places of work and residence. This type of theatre has become a vital cultural tool for workers, revolutionaries and social activists."
In a second important creative link with India, The Freedom Theatre's visit has been celebrated in artworks by prominent Indian visual artist and activist Orijit Sen, whose images – drawing on themes of creation and resistance – are being used in publicity for the tour.
Tours of India and Palestine
The Freedom Theatre says that eight students and artists from the group will head to India for training and rehearsals in Delhi. This will be followed by a two-month tour of the resulting play, comprising more than 30 performances and events with local artists.
In April 2016, Jana Natya Manch will make a return visit, coming to Palestine for joint performances in Jenin and other West Bank locations.
The two companies are also planning a film and book to document this unique project.
Shared history
The Freedom Theatre and Jana Natya Manch have a shared history of tragedy and rebirth.
Safdar Hashmi, the playwright and actor and Jana Natya Manch co-founder, was assassinated while performing in Jhandapur in 1989.
And in 2011 Freedom Theatre director Juliano Mer Khamis was also murdered. Both theaters have overcome their traumatic losses to build strong, sustainable institutions.
Jonatan Stanczak, managing director of The Freedom Theatre, said in the tour announcement that "We are connected by experiences of resisting oppression in search of freedom. The yoke of colonialism and the steadfast resistance against it connects our histories.
"India has liberated itself from colonialism but is facing new forms of intolerance, injustice and oppression. Palestine is still struggling to achieve independence. We hope this initiative will be the beginning of a colorful, cultural collaboration between India and Palestine, uniting our struggles for justice, equality and freedom through art."
The joint artistic initiatives are especially significant in the face of governmental ties between Israel and India's Hindu nationalist ruling party, the virulently Islamophobic BJP.
American Zionist campaigner Adam Milstein has called Narendra Modi, India's BJP prime minister, Israel's "best friend."
And India is now one of Israel's most significant trading partners, with the BJP government now the largest global customer for Israel's military export industry.
Tags