Anyone whose history lessons featured the Bayeux Tapestry – the 72-meter-long narration of the Norman conquest of England in 1066 – will recognize the purpose behind the Palestinian History Tapestry.
This spectacular artwork, in the words of the project website, tells "the story of the villages and towns, and the life and times of the indigenous people of Palestine."
It joins a list of history tapestries which – as well as the Bayeux example – includes more recent works such as the 126-meter Keiskamma Tapestry which tells the story of South Africa's Xhosa people.
Embroidered panels in the Palestinian History Tapestry include folkloric depictions such as lines of dabke-dancing men, as well as women carrying and eating vast plates of mussakhan. But they also feature Hanthala, the refugee boy of Naji al-Ali's cartoons; Gaza fishermen; Arabic calligraphy; scapes of cities such as Safed which lie in present-day Israel, and many more aspects of the Palestinian story.
The tapestry is a joint project between Palestine solidarity campaigners in Britain and artists and women embroiderers from communities throughout historic Palestine.
The ideas and designs for the panels have been assembled through a long process of research and discussion with groups in Palestine, the diaspora and refugee camps.
Some panels have been embroidered by women's groups, including those from al-Amari refugee camp in Ramallah, Atfaluna Society for the Deaf in Gaza, and groups in the Naqab and Galilee regions. Other sections have been worked on by individual women; one was embroidered by Samar al-Hallaq, who was killed along with her two sons and unborn child during Israel's 2014 attack on Gaza.
Unlocking Palestinian culture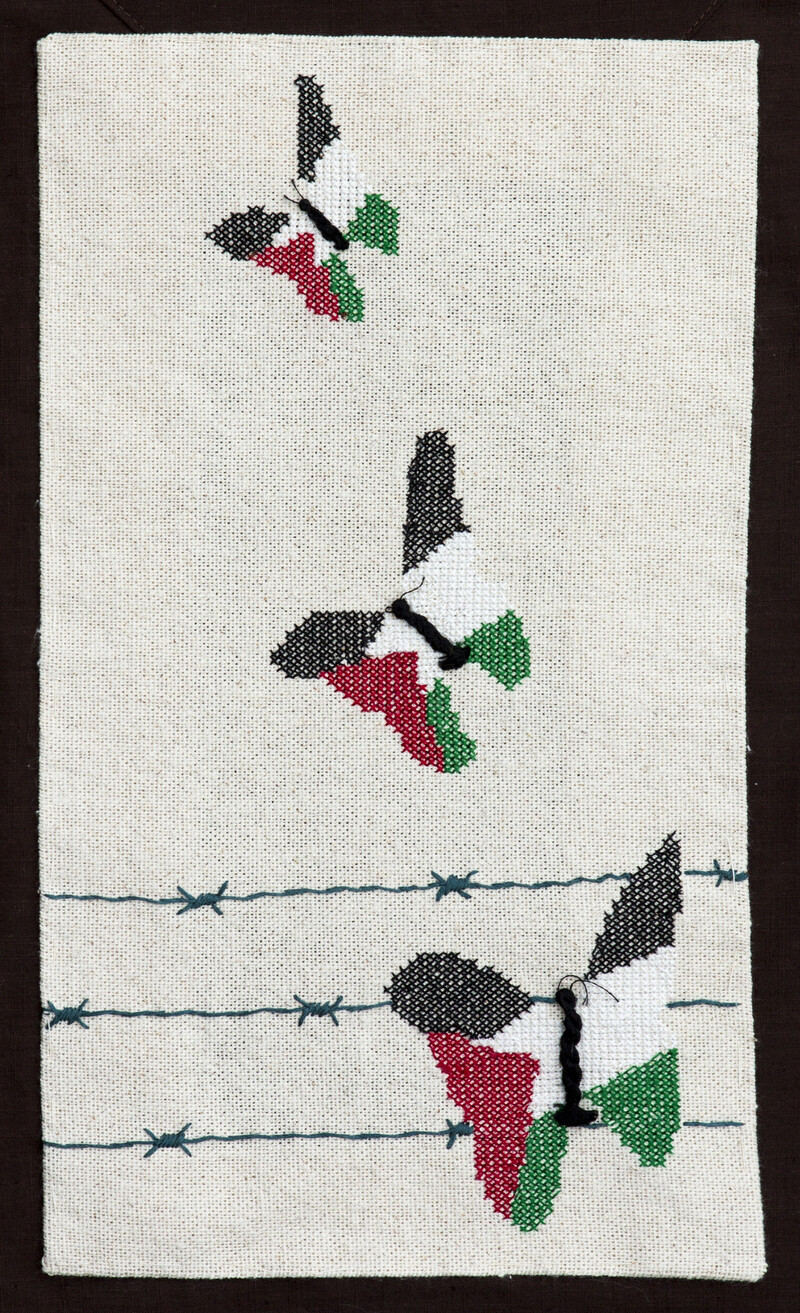 The tapestry is on show at the historic St. Giles Church as part of Palestine Unlocked, a celebration of Palestinian culture taking place over two weeks in the English city of Oxford.
I've been invited here to take part in two events, a reading of Palestinian poems from the A Bird is Not a Stone anthology in Arabic and in translation, and an evening centered on The Book of Gaza, a collection of translated short stories which was published in 2014.
But as well as these (and other) literary events and the tapestry showing, and several photography and poster exhibitions, this festival is an immensely impressive display of cross-community organizing around Palestinian culture.
Events, venues and partners include museums, small businesses, cinemas, the renowned John Radcliffe hospital, mosques, churches, local government and Oxford University colleges.
Highlights include a performance by Ramallah's Ashtar Theatre, film screenings of Open Bethlehem, When I Saw You and Five Broken Cameras (with appearances from filmmakers Leila Sansour and Eyad Burnat), discussions of medical care in Gaza with Mads Gilbert and Mohammed Maqadma, and distribution of fairtrade Palestinian dates for Ramadan iftars at the city's mosques.
All images courtesy of the Palestinian History Tapestry project.
Tags