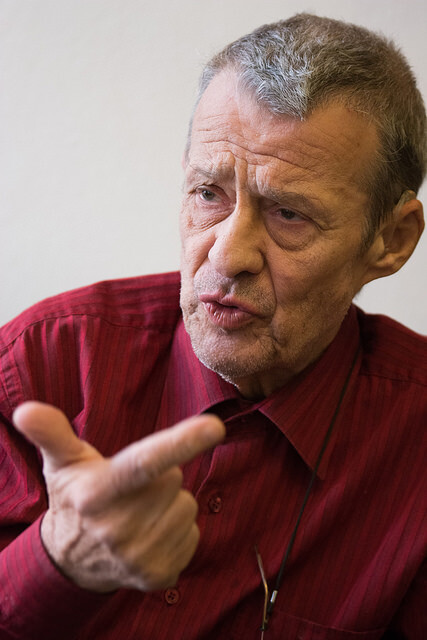 An open letter signed by major figures from the arts, journalism and politics has been circulated by Czech campaigners opposed to the city of Pilsen's collaboration with an Israeli state-sponsored festival which seeks to whitewash Israel's occupation of Jerusalem.
The letter has been sent to the mayor of Pilsen and to the director of the Pilsen 2015 program of events, scheduled as part of the city's status as a European capital of culture for this year.
It was also distributed to the partners in the Days of Jerusalem festival, which include the Israeli embassy in Prague, the Israeli foreign ministry, the Czech embassy in Tel Aviv, the Czech culture ministry, the Czech-Israeli Chamber of Commerce and the Pilsen regional government,
The English translation of the original Czech letter points out that: "The Days of Jerusalem Festival and associated Day of Jerusalem claim to celebrate and present Jerusalem as a unified city; an Israeli city and the capital of the State of Israel. Under international law and de facto Israeli policies, this is not the case."
The campaigners state: "The Days of Jerusalem event is part of a political strategy through which the State of Israel seeks to secure legitimation of its illegal annexation of Jerusalem. This is further supported by the fact that several Israeli government agencies will partake in the festival's organization. Thus, via the festival Days of Jerusalem, the Czech public is misinformed and deliberately dragged into a highly controversial political game in which your event — Pilsen 2015 — is nothing more than another playing field."
Signatories to the letter include the well-known Czech dissident Petr Uhl, who was jailed for nine years by the communist regime in the wake of the 1968 Prague Spring. After his release, he continued to campaign for human rights and freedom of speech in the then Czechoslovakia.
Uhl is joined by former foreign minister Jan Kavan and playwright Roman Sikora.
According to the English version of the campaign press release, the Days of Jerusalem festival is scheduled to take place in June in Pilsen, having been held in Prague for the past two years.
The 2014 festival is said to have attracted criticism from the Palestinian Authority's embassy in the Czech capital, including a letter, which asserted that: "The participation of Prague City Hall in this festival, which in its title bears the name of the city of Jerusalem as a unified body, and which is happening under official Israeli patronage, is in contravention of international law and relevant UN resolutions, which call on Israel to withdraw its occupation forces from the territories occupied in 1967. This includes East Jerusalem — the capital city of the State of Palestine. Failing to take this reality into account, does not contribute to the peace process."
The campaign's statement points to "the ongoing ethnic cleansing, denial of residence to Palestinian citizens, and almost daily demolitions of Palestinian homes occurring in East Jerusalem … [and] the regular thousands-strong marches of Israelis in occupied East Jerusalem."
It notes that such marches have involved the chanting of the slogan " 'death to Arabs' — while local Palestinians are forced to find shelter in their homes."
Tags