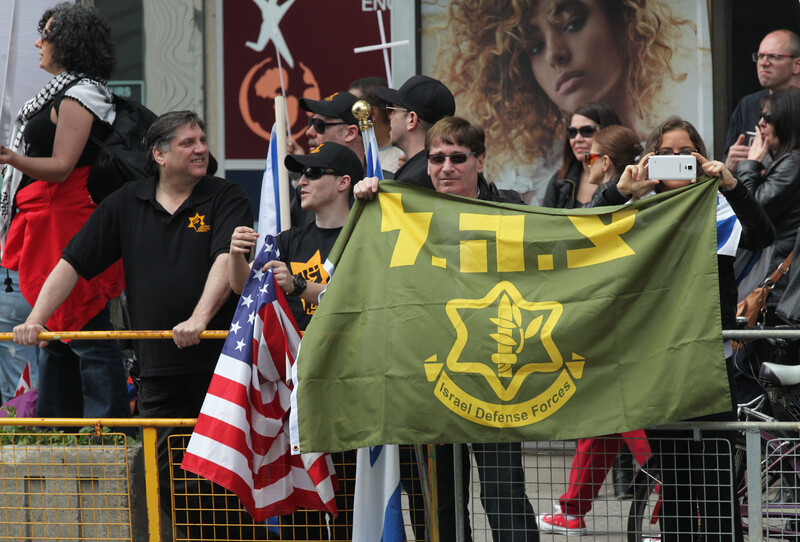 The leader of a right-wing extremist organization, who encouraged attacks on Palestine rights activists in November, has been banned from York University in Toronto, Canada.

Meir Weinstein is the head of the Jewish Defense League of Canada, an extremist group whose members have a history of violent threats, racism and harassment against Palestinian activists in the country.

The US branch of the JDL was branded a terrorist organization by the FBI, after a campaign of anti-Palestinian and Islamophobic bombings there.

On Monday, York University informed Weinstein that he was "prohibited from entering the York University campuses at any time from this day forward for any reason whatsoever."

The university added that if Weinstein defies the ban, he will be charged with trespassing.

Weinstein had been previously banned from York campus property, as he boasted last year.

He openly defied that ban to join JDL members in attacking students who protested a 20 November event which brought Israeli soldiers to their campus.

On the day of the event, university attorneys delivered a letter to Meir Weinstein, the head of JDL Canada, warning his associates not to employ "threats and intimidation."

However, JDL Canada thugs, including Weinstein, were allowed on campus and were not escorted off the premises.

Students Against Israeli Apartheid at York demanded that York University prohibit both the JDL Canada and Herut from ever stepping foot on campus again.
Entire JDL "should be banned"
Instead of taking immediate action against the anti-Palestinian groups and protecting its students against further violence, York's administration temporarily suspended the privileges of both SAIA York and Herut in December, and proposed a mediation process.

That suspension was lifted in January.

Dimitri Lascaris, attorney for SAIA York, said that he and his clients are gratified "that York University has banned the leader of this violent hate group from campus."

He told The Electronic Intifada that "from a safety perspective and from the perspective of promoting tolerance on campus, it was clearly the right thing to do."

However, he added, "banning Meir Weinstein alone is not sufficient … We continue to believe that the JDL as a whole should be permanently banned from campus."

Lascaris said that it is not clear whether that blanket ban has been done, but he is making inquiries.

Students who were attacked were smeared as anti-Semites by JDL Canada and Herut, a Canadian affiliate of a far-right Israeli party which sponsored the event.

Ignoring video evidence, top Canadian politicians echoed the JDL's fabricated claims.

Prime Minister Justin Trudeau asserted that "violence and racist chants" were directed at Jewish students, and blamed "anti-Semitism."

SAIA York and Lascaris say they will be demanding an apology from Trudeau for his smears.

"But based on the Prime Minister's past, unabashed support for Israel, I am not optimistic that he will do the right thing by apologizing," Lascaris said.

He noted that York's decision to ban Weinstein from its campuses means that the administration "has become more sensitive to the threats posed by hate groups on campus."

But banning Weinstein from all York premises "is almost certainly the result of a collective effort by York students and human rights groups on campus."
Tags