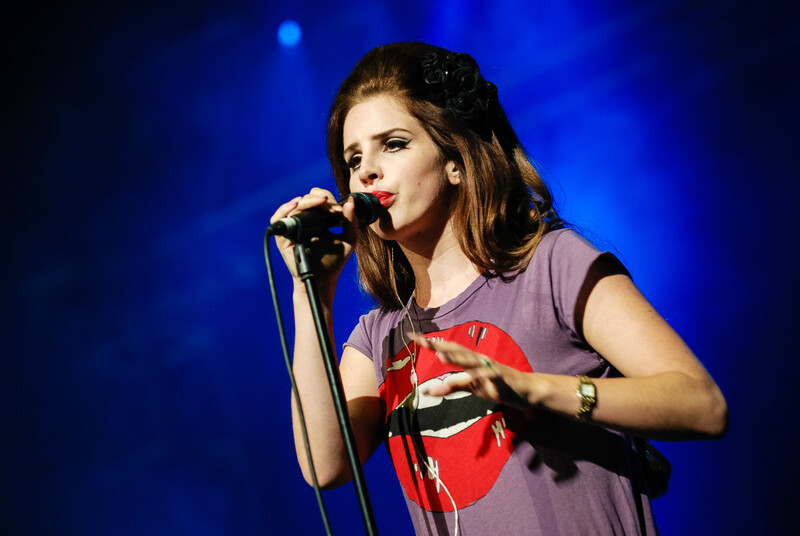 More performers have dropped out of the Meteor Festival lineup as fans and human rights activists continue to urge pop singer Lana Del Rey and other slated artists not to "art-wash" Israel's crimes against Palestinians.

The festival is set to take place next week in northern Israel.

On Tuesday, New York-based DJ Volvox stated on Facebook that she decided to cancel her appearance at the festival, citing the "complex" situation.

"My heart goes out to the young Israelis and Palestinians who were looking forward to my show, I recognize that they despise this conflict as we all do and yearn to be free of it," she wrote.

Volvox's cancellation comes days after US-based DJ Python stated that after "talking with friends and some well-informed folks," he wouldn't play the festival.

"[It] would feel really phony to act like I'm super politically active/informed, but I do think about what I feel is wrong or right, and it feels like the right thing to do is not go play," he said. He added that he would be holding a fundraiser for the boycott, divestment and sanctions movement and Palestinian organizations.

The Palestinian Campaign for the Academic and Cultural Boycott of Israel (PACBI) thanked DJ Python for respecting the boycott call. The DJs join other artists who have canceled their scheduled gigs at the festival.

The Jerusalem Post reported over the weekend that UK artist Shanti Celeste and Sweden's DJ Seinfeld have also canceled their gigs "due to BDS politics," according to the festival's producer. British DJs Secretsundaze and Dan Shake have been added to the bill to replace them.

South African duo Black Motion and bands Khalas and Zenobia have pulled out of the festival as well.

Other artists have publicly stated that they had refused offers to play.

PACBI and Jewish Voice for Peace have launched an online petition urging Del Rey and other artists – including A$AP Ferg, Pusha T, Flying Lotus, Of Montreal and Kamasi Washington – to drop their Meteor Festival gigs.

"Please don't let your music serve to cover up gross violations of human rights and violate the Palestinian picket line," the petition states.

Del Rey stated last week that she wouldn't cancel but said she planned on "visiting Palestine too."

PACBI rejected her "token gesture as you step across our boycott picket line."

As of Wednesday, Del Rey has not made any further comments on the issue.
Polishing Israel's image
In response to the wave of cancellations, the Meteor Festival's promoters issued a public statement on 24 August condemning the "BDS ambush" on acts playing the festival, which they claim is merely "an escapist and pure peace experience."

"Our agenda is and has always been peace, coexistence, equality and our only aim is to bring people of all kinds together through the common love for music and art and our mindset from the very start has been to emphasis [sic] pluralism and cultural diversity," the promoters stated.

The promoters said that "no one will make us hate, that includes the BDS, which insanely politicized our event."

The promoters themselves have stated that their mission is to polish Israel's image.

The festival is due to take place on land that is inaccessible to millions of Palestinians simply because they are not Jewish.

The Israeli government and groups aligned with it are slamming the BDS campaign and appear to be attempting to market performances in Israel as apolitical celebrations of art and culture.

Creative Community for Peace, a thinly disguised front group for the far-right Israel lobby group StandWithUs, has been urging its supporters to thank Del Rey and other artists for "supporting cultural exchange" while they "connect with diverse audiences at their shows." Pop star Boy George, who rejected calls to cancel his performance in Israel last year, encouraged Del Rey to cross the picket line, claiming her music has a "magical healing force." Palestine rights campaigners, however, are pushing back.
Tags