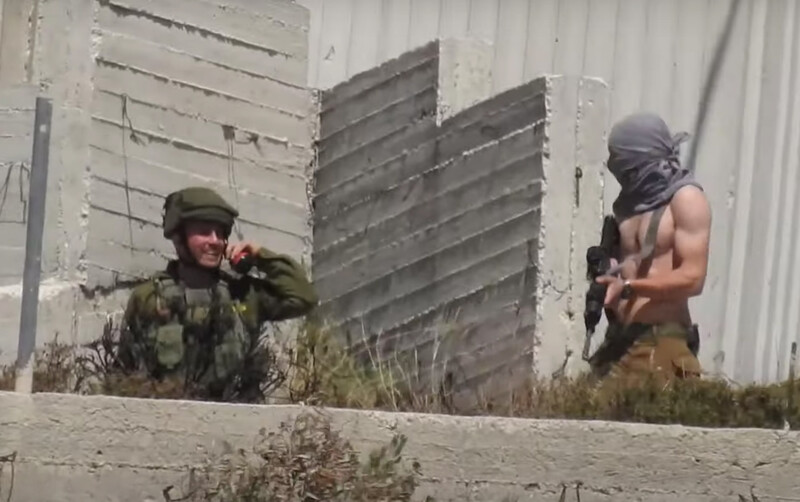 Palestinians on the receiving end of Israeli colonization have decried the peace process farce from the beginning, insisting that their land and rights are not subject to negotiation.
Today, major international human rights groups and a former UN secretary-general have broken away from the peace process paradigm and are calling for a rights-based approach to the situation of injustice in Palestine.
The prevailing negotiated two-state solution framework has fostered a culture of impunity, encouraging Israel to commit myriad and serious human rights abuses.
The peace process charade has allowed Israeli colonization of Palestinian land to proliferate since the Oslo accords were signed by Israel and the Palestine Liberation Organization in the mid-1990s.
By now, there are nearly 300 settlements in the occupied West Bank, including East Jerusalem, housing more than 680,000 Israeli settlers.
The transfer of an occupying power's civilian population into the territory that it occupies is a violation of international humanitarian law – the law of armed conflict – ie., a war crime.
And it is one that is currently being investigated by the International Criminal Court, which prosecutes individuals, not states.
Israeli colonization of Palestinian land is the state's raison d'être.
So it should come as no surprise that just about every facet of government – and therefore its personnel – is implicated in Israel's settlement enterprise in the occupied West Bank.
Judges rubber-stamp war crimes
This is illustrated by Israel's attempt to forcibly relocate residents of Khirbet Humsa, a herding community in the West Bank's northern Jordan Valley, earlier this month.
B'Tselem, an Israeli human rights group, said that the responsibility of Israel's top judges and ministers should be assessed by the International Criminal Court in its investigation into the forcible transfer of Palestinians from their land.
On 7 July, Israeli authorities declared Khirbet Humsa a "closed military zone" while carrying out this "court-approved war crime committed in broad daylight," as B'Tselem put it.
Israel "denied journalists, human rights activists and diplomats access" while its forces dismantled residences and agricultural structures belonging to nine families and seized their possessions.
"The forces also destroyed four water tanks, water lines, fencing and farming equipment," according to B'Tselem.
Israeli forces loaded the personal property of the community members into trucks that transported the items to Ein Shibli, a town where Israel seeks to forcibly relocate the residents of Khirbet Humsa.
Israel sought to transfer the residents as well but "community members fled to the mountains with their flocks, leaving the buses brought in to forcibly relocate them to Ein Shibli empty."
Declaring Palestinian communities "closed military zones" is one administrative method among many that Israel employs to push the indigenous population off of their land so that they may be replaced by Jewish settlers.
Removal and replacement is the core organizing principle of the Israeli state.
Michael Lynk, the UN's special reporter on the human rights situation in the West Bank and Gaza, recently called on the "international community" to enforce its own laws and classify Israeli settlements as war crimes.
"For Israel, the settlements serve two related purposes," Lynk told the UN Human Rights Council on 9 July.
"One is to guarantee that the occupied territory will remain under Israeli control in perpetuity. The second purpose is to ensure that there will never be a genuine Palestinian state."
Lynk described settlements as "the engine of Israel's 54-year-old occupation, the longest in the modern world."
"The lack of any international legal accountability … has enabled Israel to ignore successive UN resolutions" demanding that it cease all settlement activities, Lynk said.
He called for an international plan of action to support the ICC investigation of Israel's settlement enterprise, impose accountability on Israel and its leaders responsible for violations of international law, and for UN member states to not provide any assistance to Israel to be used in connection with the settlements.
"A new approach grounded in international law is the only path to a just end to this perpetual occupation," Lynk said.
Such a path would be a divergence from the negotiated two-state solution framework imposed by world powers for the past three decades.
It's a paradigm that the so-called Middle East Quartet – the UN, US, EU and Russia – continues to insist on despite its detachment from the reality on the ground: a permanent state of military occupation, apartheid and settler colonization.
The peace process paradigm has allowed these powers to circumvent a fundamental contradiction between the supposed universality of human rights and the fact that Israel, with the help of its international allies, has denied Palestinians from exercising those universal rights for decades.
It also spares world powers from having to impose any accountability measures on Israel to ensure compliance with international law.
No line between Israel and settlements
This charade is becoming increasingly difficult to maintain as it is all but impossible to deny that Israel's settlement enterprise – a clear-cut violation of international law – is organized at the top levels of the state.
A recent investigation published in English by The Intercept reveals that Israeli settlers and soldiers "working as a joint militia" shot and killed four Palestinians in the West Bank on a single day in May during which 11 Palestinians were slain.
It is a horrifying illustration of the blurring between the state and its settlements, including supposedly unauthorized outposts.
Among the Palestinians killed in the West Bank that day was Nidal Safadi. A 25-year-old father of three children and expecting a fourth, he was fatally wounded on 14 May.
"We do not know whether it was a settler or a soldier who shot him," said Mazen Shehadeh, the head of the village council in Urif, a village in the northern West Bank where Safadi was killed.
Urif has been encroached on by Yitzhar, an Israeli settlement with a notoriously violent population that has long harassed and attacked Palestinians and their property.
Settlers attack Palestinians with almost universal impunity. Cooperation between soldiers and settlers in the shooting deaths of Palestinians, while shocking, is the logical outcome of the situation that has prevailed throughout the "peace process" decades.
Settlers provide a key service to the colonizing regime by delivering the final push in a state system of oppression to force Palestinians off their land.
Israel packages its occupation of the West Bank – and its siege on Gaza – in the language of security and law enforcement. So it wishes to avoid broadcasting images of complete lawlessness and unbridled violence against Palestinians.
Israel and its international allies would prefer to avoid having to answer to protest over such spectacles. And so settlers are periodically reined in and the appearance of a legal regime in the West Bank is maintained for the benefit of Israel's reputation abroad.
Openly admitting the truth that it seeks to colonize Palestinian land would make it harder for Israel to enjoy good standing in the so-called international community. And so it has imposed a "temporary" occupation for "security" purposes in the West Bank for more than a half-century.
But when videos show soldiers and settlers firing army-issued weapons at Palestinians together, the line between the state and its settlements is revealed to be nonexistent.
Despite this, Israel's international accomplices continue to faithfully play their role in the grotesque charade, insisting on a negotiated two-state solution that buys Israel time to steal more Palestinian land – with all the deadly violence that entails.
Tags