Yesterday in Chicago, more than 300 balloons were released in downtown Grant Park — one balloon for each child killed during Israel's 22-day assault on the Gaza Strip three years ago.
Attached to the balloons were the names and descriptions of each child. The organizers, the youth-led Chicago Movement for Palestinian Rights, stated in their call for the event:
The balloons are 100% biodegradable and the cards will be made from flowerseed paper. So wherever they land, these cards will plant seeds in the ground that will bloom into beautiful flowers in the spring. This is our way of paying tribute to the memory of each child.
At least a hundred people attended (this is my conservative estimate) and organizers announced that people came from out of state to participate. Attendees assembled in Millennium Park and marched to Grant Park, chanting solidarity messages.
A similar action was planned the day before in the occupied West Bank village of Nabi Saleh, which recently mourned the murder of Mustafa Tamimi, killed after he was shot in the face by a tear gas canister during the village's weekly protest. The Israeli army and border police repressively dispersed Friday's protest and arrests were reported.
My photos from yesterday's moving action are below. Be sure to also check out Sami Kishawi's beautiful black-and-white photography documenting this action.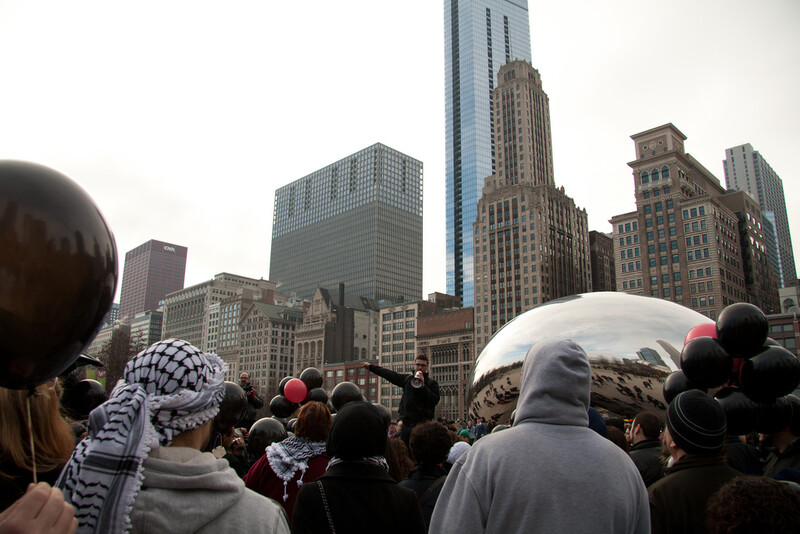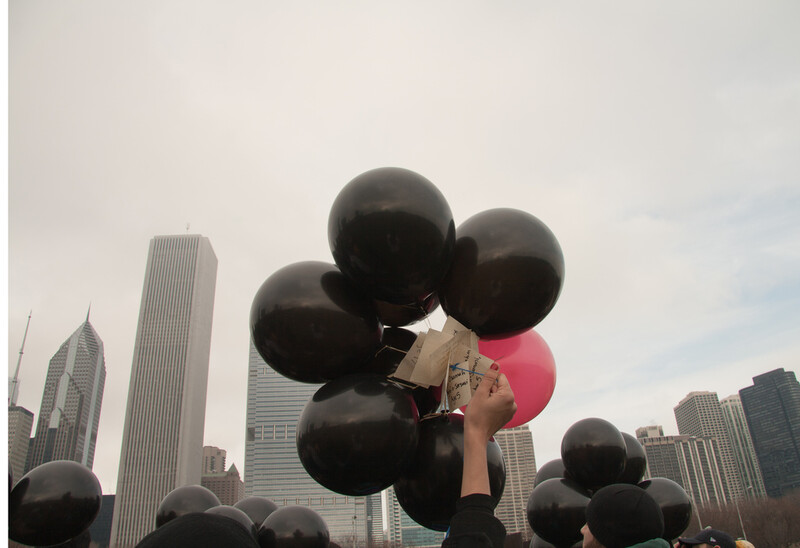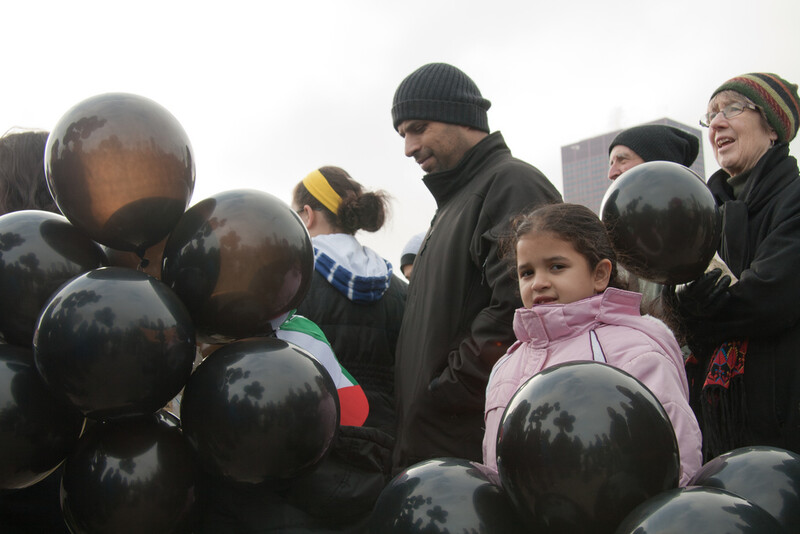 See more of my photos from yesterday's action on my Flickr account — they are licensed as Creative Commons, meaning they can be freely used for non-commercial purposes with attribution.
Tags