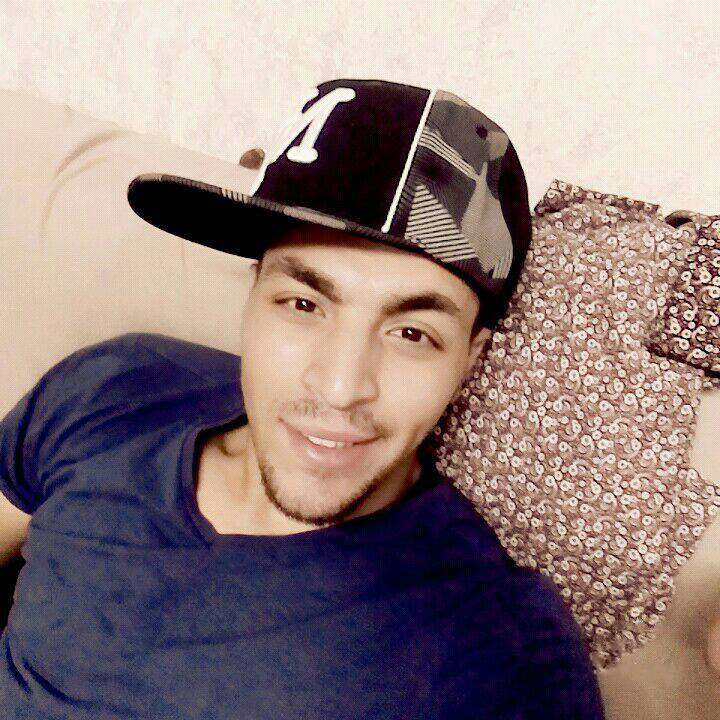 A 20-year-old Palestinian was killed as confrontations with Israeli forces raged on following a days-long crackdown in occupied East Jerusalem.
Ali Atif Shuyukhi was shot and critically injured by live fire late Tuesday night in the Silwan neighborhood near Jerusalem's Old City.
The youth reportedly bled to death in the street as Israeli forces prevented Palestinian medics from reaching him to provide first aid.
The Palestine Red Crescent Society told the Ma'an News Agency that "their ambulance crews were repeatedly searched and harassed by Israeli forces as they were prevented from accessing Shuyukhi, and were thus unable to confirm details of his fatal injuries."
Shuyukhi was buried shortly after he was killed, as his family reportedly feared that his body would be taken by Israel.
Israel has withheld the bodies of dozens of Palestinians killed during alleged, attempted or actual attacks on Israelis over the past year.
"Every day a martyr"
Hundreds were reported to have participated in Shuyukhi's burial, video of which circulated on social media:

"Ali was not the first. Every day there is an Ali. Every day there is a martyr," Shuyukhi's mother told reporters.

Shuyukhi had been imprisoned for 15 months beginning in 2014 and was released some 10 months before he was killed, the Palestinian media outlet Quds reported.

Israel launched a crackdown punishing Palestinians in the Jerusalem area after Silwan resident Misbah Abu Sbeih went on a shooting spree on Sunday morning, killing an Israeli woman and a paramilitary police officer.

A prominent figure in Jerusalem, Abu Sbeih was part of a banned group of volunteer defenders of Jerusalem's al-Aqsa mosque, the site of frequent incursions by Israeli settlers and right-wing provocateurs.

On Sunday he was due to turn himself in to Israeli authorities to serve a four-month prison sentence over allegations that he had assaulted a police officer in 2013. He had been previously imprisoned for a year on separate charges of "incitement" over posts he had made on Facebook.

On Saturday, Abu Sbeih told Ma'an that he had been repeatedly detained over the previous two weeks. He was most recently released from detention only 15 days before his attack and death.
Palestinian Jerusalemites punished
The neighborhoods of Silwan and al-Ram have been particularly targeted in the wake of Abu Sbeih's attack, as Israeli forces raided the areas to arrest residents and take measurements of homes owned by the Abu Sbeih family in order to demolish them.
Dozens of Palestinians were shot and injured with live ammunition and rubber-coated steel bullets during a raid in al-Ram on Wednesday morning, Ma'an reported.
On Tuesday, according to Ma'an, "Israeli forces again raided properties in al-Ram belonging to the Abu Sbeih family, rounding up all family members in one room at gunpoint and preventing them from talking or moving."
The family told Ma'an that the soldiers also threatened to revoke their Jerusalem IDs.
Israel has previously revoked the residency rights of more than 14,000 Palestinians in Jerusalem.
"Separately, Israeli forces sealed a sweet shop and other stores in the same building belonging to Abu Sbeih's father," Ma'an added.
A police spokesperson told the news agency that the shop "had been used for incitement" and that "inciting video footage encouraging terrorism was filmed inside the shop."
A building belonging to the Abu Misbah family nearby Kufr Aqab was also raided.
Closure and provocation
Israel imposed closure on all of the occupied West Bank, including East Jerusalem, ahead of the Yom Kippur holiday which began at sunset on Tuesday and ended at nightfall on Wednesday.

Israel also announced that armed "volunteers" would be distributed in Jerusalem to "maintain order and provide protection for Jews expected to arrive to the Western Wall for prayer."

Dozens of Jewish Israelis entered the al-Aqsa mosque compound, one of the most revered sites for Muslims, on Tuesday, under Israeli police escort.

Groups with Israeli government support, some led by members of parliament, seek the destruction of the al-Aqsa mosque and its replacement with a Jewish temple.

Unchecked assaults and incursions on al-Aqsa mosque by such groups this time last year provoked a wave of protest and violence that soon spread to other areas of historic Palestine, particularly the Hebron area of the West Bank.

In Hebron, as in Jerusalem, hostile Jewish settlers live within close quarters to Palestinians, and Israel maintains a massive military presence there to protect them.

On Wednesday, Israel denied Muslim worshippers and non-Jewish visitors entry to Hebron's Ibrahimi mosque, believed to be the burial site of the prophet Abraham.

In 1994, a Jewish settler from Brooklyn shot dead 29 men and boys in the mosque during Ramadan prayers.

The heavily militarized area around the mosque has been the site of several deadly incidents over the past year.

Approximately 250 Palestinians and more than 30 Israelis have have been killed since the beginning of last October.
Tags