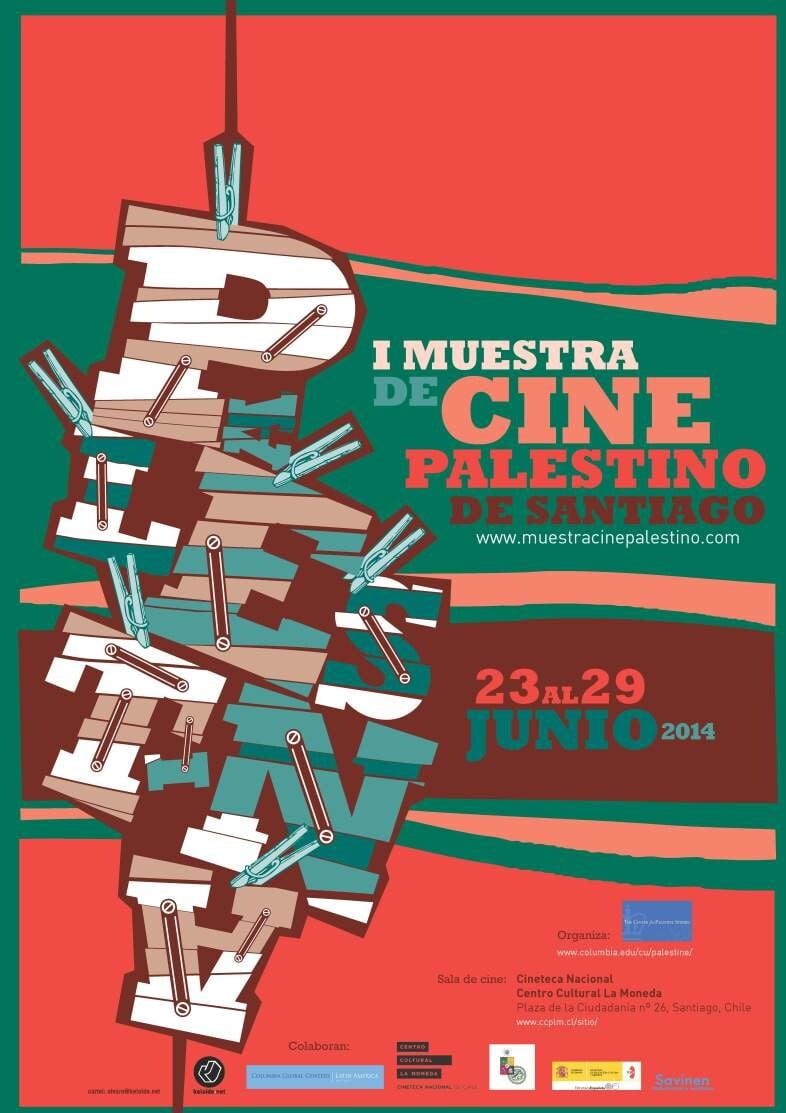 The first Palestinian film festival in Santiago, Chile makes its opening night debut this evening.
Hany Abu-Assad's Oscar-nominated Omar is being screened at tonight's opening ceremony, followed by several days of programming representing various facets of Palestine's rich cinematic history.
Selected works include They Do Not Exist (1974) by revolutionary filmmaker Mustafa Abu Ali, the experimental Measures of Distance (1998) by celebrated artist Mona Hatoum, Annemarie Jacir's highly acclaimed latest feature When I Saw You (2012), Elia Suleiman's debut feature Chronicle of a Disappearance (1996), Cherien Dabis' heartwarming Amreeka (2009) and Larissa Sansour's futuristic short Nation Estate (2012) which imagines a Palestinian state in the form of a giant skyscraper.
The festival is organized by the Center for Palestine Studies at Columbia University and includes discussion panels and Skype interviews with filmmakers and artists. The full schedule can be found on the festival website.
The festival also features a performance tomorrow night by Chilean hip-hop star Ana Tijoux, who recently collaborated with Palestinian rapper Shadia Mansour for this track "Somos Sur":
Tags