Israeli troops killed three Palestinians in the occupied West Bank on Friday, one day after a soldier was shot and killed in a settlement.
Abd al-Jawad Hamdan Saleh, 24, died after he was shot in the chest by troops in Um Safa village near the central West Bank city of Ramallah on Friday afternoon.
Israeli forces deployed to Um Safa at the time of Friday prayers performed in the town square ahead of a march protesting a nearby settlement outpost.
A member of the village council told WAFA, the official Palestinian news agency, that soldiers closed all the entrances to Um Safa and were stationed on the roofs of tall buildings.
Meanwhile, settlers attacked villagers under the guard of the military.
Um Safa has been under increasing harassment by Israeli settlers, who destroyed olive tree saplings in the village last month.
Settlers, some armed with rifles, set fire to homes and vehicles in the village under the guard of Israel's paramilitary Border Police in late June after four Israelis were killed in a settlement shooting attack. The rampaging settlers "fired indiscriminately at everything they came across, including homes and vehicles," according to WAFA.
Earlier in the day, two men were killed by Israeli forces in the northern West Bank city of Nablus in what may amount to an extrajudicial execution.
Troops stormed a neighborhood in the Old City of Nablus and surrounded a building amid heavy gunfire, demanding that the two men surrender.
Israeli authorities claimed that the two men – Khairi Shahin, 34, and Hamza Maqbul, 32 – were "killed during an exchange of fire with our forces."
However, Palestinian eyewitnesses told journalists that the men were killed after they had laid down their arms and asked the troops not to shoot.
One eyewitness told media that he heard a soldier speaking to one of the men who was inside a house, telling him to surrender. The man said he was unarmed but afraid to come out because the soldiers might shoot him.
After about 10 minutes of negotiations, the man agreed to come out – and did so with his hands raised while following all the soldier's directions. Despite clear verbal promises from the soldier that he would not be shot if he surrendered, the man was gunned down by the Israelis seconds after he emerged from the house, according to the eyewitness.
Israel says that the men killed in Nablus on Friday had shot at a police car in a settlement near Nablus on Wednesday. There was damage but no injuries resulting from that attack.
On Thursday, an Israeli soldier in the Givati Brigade was killed near Kedumim settlement in the northern West Bank.
The soldier was "shot dead by a Palestinian assailant who was sitting in a car that was stopped for inspection by the security patrol near the settlement," the Tel Aviv daily Haaretz reported.
The alleged Palestinian gunman, Ahmad Yassin Ghaidhan, a 19-year-old from Qibya village, was shot dead by troops.
Troops raided Qibya village early Friday and measured a home belonging to Ghaithan's family in preparation for its demolition. Israel routinely demolishes the homes of Palestinians it accuses of attacks in an act of collective punishment prohibited under international law.
Hamas claimed responsibility for the attack in Kedumim.
The resistance group warned Bezalel Smotrich – Israel's finance minister who lives in Kedumim and seeks to impose Jewish theocratic rule in all of historic Palestine – that its fighters "almost knocked on your door."
The Qassam Brigades, Hamas' armed wing, said on Thursday that it was also responsible for the 20 June shooting attack in Eli settlement during which four Israelis were killed. The Qassam Brigades said that it was in response to a raid in Jenin two days prior that left six Palestinians dead.
Hamas said it was also responsible for a car-ramming and stabbing attack in Tel Aviv on Tuesday in which seven Israelis were injured, some of them seriously. The alleged Palestinian assailant was shot and killed at the scene.
Abu Obaida said that the attacks in Tel Aviv and Kedumim were "in response to the enemy's crimes in Jenin."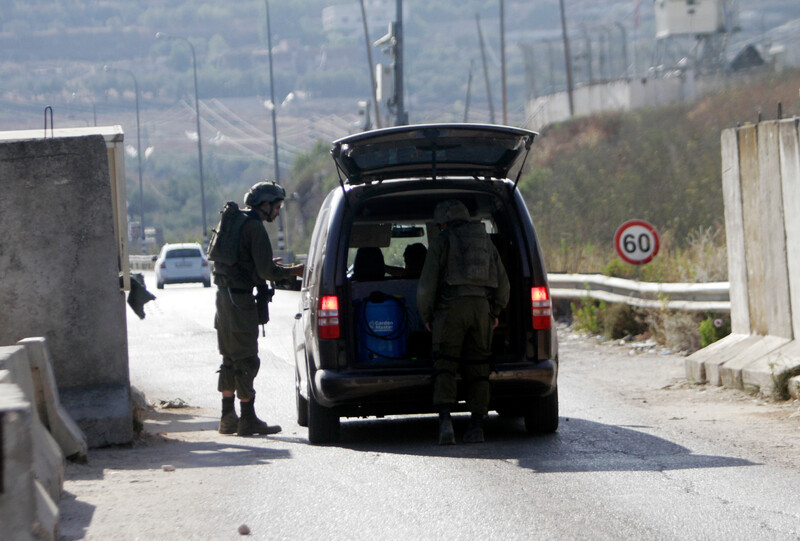 At least 12 Palestinians and one Israeli soldier were killed in a two-day military offensive in the northern West Bank city of Jenin earlier this week – the largest operation in the West Bank in around two decades.
Israel launched airstrikes and a ground assault, leaving widespread destruction in Jenin's refugee camp.
Antonio Guterres, the UN secretary-general, said on Friday that he was "deeply disturbed" by the events in Jenin, saying that "obviously in this situation there was an excessive force used by Israeli forces."
A group of independent UN human rights experts said on Wednesday that Israel's airstrikes and invasion may constitute a war crime.
More than 190 Palestinians have been killed by Israeli police, troops and settlers since the beginning of the year, or died from injuries sustained previously, according to The Electronic Intifada's tracking. Among them were 33 boys and girls.
The number of Palestinian fatalities in 2023 has already eclipsed that of the previous year. Thirty people in Israel and Israelis in the West Bank, including five children, were killed by Palestinians in the context of the occupation, or died from injuries sustained previously, during the same period.
Tags