While Israel's military leaders say there is no end in sight to the current wave of violence, Prime Minister Benjamin Netanyahu is fanning the flames as the army moves to destroy more homes belonging to families of Palestinians slain during alleged attacks on Israelis.
Palestinians called for a "day of rage" after Israeli forces shot dead 17-year-old Ayman Samih al-Abbasi in the Silwan neighborhood of occupied East Jerusalem on Sunday.
Israel claimed that the youth was hit after protesters threw firebombs at Israeli soldiers, but Palestinians said that the area was quiet before the boy was slain, and that confrontations only erupted afterwards.
More than 100 Palestinians have been killed since 1 October, many of them in what human rights organizations and international monitors have condemned as summary executions.
Nineteen Israelis, one Palestinian and one American were slain by Palestinian attackers during the same period, according to The New York Times.
Executions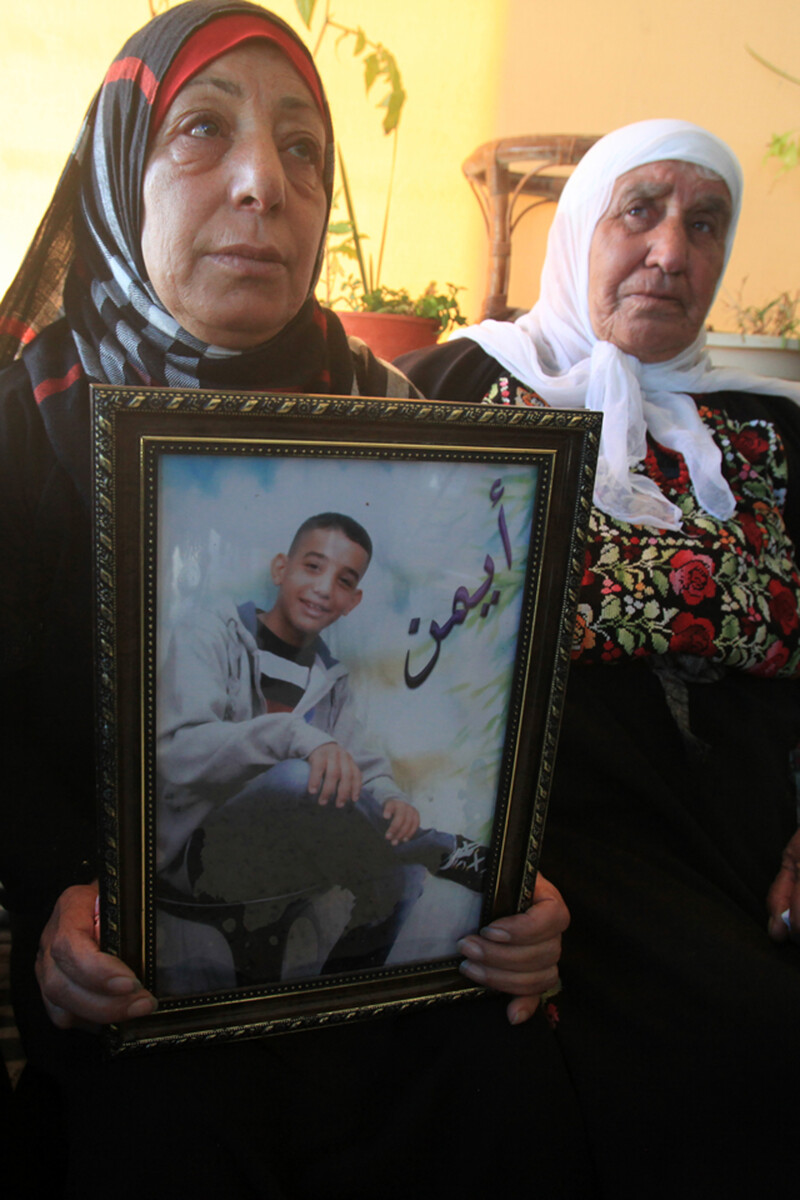 Last week the Israeli rights group B'Tselem excoriated Netanyahu for "the transformation of police officers, and even of armed civilians, into judges and executioners."
The dozens of Palestinians slain in the streets include several children, such as 13-year-old Hadil Wajih Awwad. Security footage showed her being shot dead, and her 16-year-old cousin critically wounded, in a Jerusalem market when the two posed no immediate danger.
In October, Netanyahu announced that Israel would expedite the demolition of "terrorists' " homes.
Revenge demolitions left two Palestinians dead and dozens homeless in November.
Israel claims that the policy, used exclusively against Palestinians and never against Jews, deters attacks. But even its army has refuted this.
Meanwhile, Israel's defense minister Moshe Yaalon told his country's parliament, the Knesset, on Monday that he does not predict the wave of violence to end in the near future.
"There are days with more attacks or fewer attacks, but there is no halting or extinguishing this matter," he said.
A top Israeli commander said last week that he believed the current uprising "will be long … I don't see it subsiding in the next few months and I can't say whether it will turn into a wider escalation," the Tel Aviv newspaper Haaretz reported.
Collective punishment
Israel is all but ensuring that outcome as its forces prepare to destroy a home belonging to the family of a Palestinian teen slain last week.
Muhammad Ismail Shubaki, 19, allegedly stabbed and severely injured an Israeli soldier before he was shot outside al-Fawwar refugee camp, south of the occupied West Bank city of Hebron.
Video showed soldiers watching Shubaki writhing in pain and denying him first aid treatment. The teen died from his wounds hours later.
Several other Palestinian families face home demolitions after their relatives were slain in alleged attacks, despite protest by the United Nations and human rights groups which say the practice amounts to collective punishment and violates international law.
They include the family of Ashraqat Qatnani, the 16-year-old girl who was shot dead by Israeli soldiers after being run over by a settler at Huwwara checkpoint earlier in November.
Witnesses told the Ma'an News Agency that Israeli forces had raided the girl's home in al-Askar refugee camp in the northern West Bank city of Nablus.
Soldiers invaded the family home of another child shot dead at Huwwara, 16-year-old Alaa Khalil Hashash, as well as the home of 38-year-old Baseem Salah, who was shot dead on Sunday after allegedly stabbing and injuring an Israeli police officer near the Damascus Gate to Jerusalem's Old City.
The army also raided the homes of two Palestinians who allegedly carried out separate vehicular attacks on Israeli soldiers in the West Bank on Friday, Ma'an reported.
Both Omar al-Zaaqiq, 19, from the village of Beit Ommar near Hebron, and Fadi al-Khasib, 25, from the Ein Misbah neighborhood of Ramallah, were shot dead after allegedly injuring a total of seven Israeli soldiers.
Al-Khasib was slain by an Israeli settler in the exact same location near the Kfar Adumim settlement outside Jerusalem where his brother Shadi was killed five days earlier after allegedly running his car into a vehicle transporting Israeli settlers. Israel said that Shadi had attempted an attack but his family say that he was shot dead by a settler in cold blood.
The bodies of the al-Khasib brothers were being held by Israel along with those of three dozen other Palestinians slain during alleged attacks, the Quds news site reported on Friday.
Funeral attacked
Meanwhile, Israeli forces killed three Palestinians in the West Bank last Thursday.
Khalid al-Jawabreh, 19, was shot in the stomach during confrontations with Israeli soldiers in al-Arroub refugee camp near Hebron.
Another youth, 21-year-old Yahya Taha, was shot in the head by Israeli soldiers during an arrest raid in the Jerusalem-area town of Qatanna.
The Ma'an News Agency reported that Taha was "left on the ground bleeding for more than an hour and a half while Israeli soldiers denied Palestinian ambulances access to the young man to administer medical treatment."
Dozens were treated for severe tear gas inhalation after Israeli forces attacked Taha's funeral in Qatanna.
The third man killed was reportedly shot dead after attempting to stab an Israeli soldier at a checkpoint near Nablus.
He was identified by the Palestinian Authority health ministry as 51-year-old Samer Hasan Sirisi.
Citing the health ministry, the Palestinian news agency IMEMC reported that "Israeli medics were called to the scene, but stood at a distance, without providing the man with life-saving medical attention."
Tags