Update, Wednesday, 9 July, 10am CST:
In the approximately nine hours since this post was originally published, the casualty count in Gaza has reached forty Palestinians killed since Tuesday morning. Al-Akhbar English has published a list provided by the health ministry in Gaza with the names of the victims.
"Among those killed, thirteen were aged sixteen or younger. The youngest victim, eighteen-month-old Mohammed Malakiyeh, was killed along with his 27-year-old mother. The oldest victim, eighty-year-old Naifeh Farjallah, was killed in an air strike on the town of Moghraqa, southwest of Gaza City," Al-Akhbar reports.
Defence for Children International Palestine has corrected its alert referenced in the original post below; eighteen-year-old Ahmad Mousa Habib, killed with his 22-year-old cousin while riding a motorcycle in Gaza City on Tuesday, was initially identified by the group as being sixteen years old. 
Original post:
Less than two weeks after concluding its largest military assault on the occupied West Bank in more than a decade, Israel has relentlessly pounded the besieged Gaza Strip since Monday.
The ongoing bombing campaign is the most severe violence inflicted by Israel on Gaza since its eight-day assault in November 2012, during which more than 150 Palestinians were killed, 33 of them children.
More than 1,400 Palestinians were killed in Gaza, including 350 children, during Israel's three consecutive weeks of attacks from air, land and sea during winter 2008-09.
Twenty-five lives have been claimed by Israel in Gaza since Monday, including at least eight children, as warplanes bombed areas across Gaza, whose 1.7 million Palestinian residents live under a tightly-enforced siege and are unable to flee and have nowhere to seek shelter.
Islamic Jihad commander Hafiz Hamad (30) and five members of his family — Ibrahim Hamad (26), Mahdi Hamad (46), Fawzia Hamad (62), Mehdi Hamad (16) and Suha Hamad (26) — were killed in an Israeli air strike on their Beit Hanoun home in the northern Gaza Strip Tuesday evening, according to a Gaza health ministry spokesperson, the Bethlehem-based Ma'an News Agency reported.
On Tuesday afternoon, six children were killed when an Israeli missile struck the home of an alleged Hamas activist in the southern city of Khan Younis.
The human rights group Defence for Children International Palestine reports:
The five families that reside in the building evacuated immediately after an Israeli aerial drone fired a warning missile. A number of neighbors, however, gathered on the roof in an effort to prevent the bombing. Shortly after 3 p.m., an Israeli airstrike leveled the building, and killed seven people, including five children, on the spot and injured 28 others.
Hussein Yousef Hussein Karawe, 13, Basem Salem Hussein Karawe, 10, Mohammad Ali Faraj Karawe, 12, Abdullah Hamed Karawe, 6, and Kasem Jaber Adwan Karawe, 12, died immediately, according to evidence collected by Defense for Children International-Palestine. Seraj Abed al-Aal, 8, succumbed to his injuries later that evening.

DCI-Palestine confirmed two other Palestinian teenagers died in strikes across Gaza. An Israeli attack killed Ahmad Nael Mahdi, 15, from Gaza City's Sheikh Radwan neighborhood, and wounded two of his friends, one of which remains in critical condition. Ahmad Mousa Habib, 16, from Gaza City's Al-Shujaiyah neighborhood, and his 22-year-old cousin were killed while riding a motorcycle, DCI-Palestine sources said.

DCI-Palestine is confirming reports of at least three other children killed in the strikes on Tuesday.
Rockets
Israel's stated objective for its intensified assault on Gaza is to halt the fire of rockets from Gaza.
But armed groups in Gaza retaliated by firing rockets aimed as far north as Haifa in the north of present-day Israel.
The Israeli daily Haaretz reports:
Meanwhile, for the first time since Operation Pillar of Defense in 2012, rocket sirens rang in central Israel. Iron Dome interceptor missiles were able to shoot down the rockets. However most of the rockets from Gaza targeted southern Israel, with more than 100 projectiles fired.
The eight-day assault on Gaza in November 2012, codenamed Operation Pillar of Defense, was widely viewed as a military defeat for Israel as Hamas' armed wing was able to show deterrent strength, for the first time firing long-range rockets capable of hitting Tel Aviv and Jerusalem.
Rocket sirens were heard in both cities on Tuesday, warning residents to take shelter.
A video uploaded to YouTube on Tuesday appears to show worshippers at al-Aqsa mosque in occupied Jerusalem chanting in praise of Hamas' armed wing, the Qassam Brigades, in response to rocket sirens sounded in the city:
Haaretz reported that a rocket exploded "in an urban area in Hadera, north of Tel Aviv, further than had previously been reached," causing no reported damage.
Meanwhile, the Israeli army claims its forces killed several Palestinian fighters who had attacked a military base inside present-day Israel via the sea.
Haaretz added:  "The government approved call-up of up to 40,000 reserve soldiers in preparation for further escalation, after the security cabinet decided on Monday to intensify attacks against Hamas."
The Qassam Brigades on Tuesday set the conditions for the return of a ceasefire with Israel: an end to the offensive on Gaza and a commitment to the ceasefire agreement signed in November 2012, the release of all prisoners who were freed in a 2011 prisoner exchange and were since re-arrested, and an end to interference in the new Palestinian unity government formed after a reconciliation agreement was signed in April following seven years of impasse between the Fatah party in the West Bank and Hamas in Gaza.
Last weekend senior Hamas official Ahmad Yousef told the Ma'an News Agency that his party was no longer responsible for preventing rocket fire toward Israel.
Ma'an reported:
Asked about increased rocket fire on Israel in recent weeks, Yousef told Ma'an Hamas was not responsible for preventing attacks.
"From a political point of view, [Prime Minister in Ramallah] Rami Hamdallah is responsible and he can give orders to security services to intervene. Hamas is not ruling the Gaza Strip and so it's not responsible for protecting borders."

He said Palestinian security forces had attempted to prevent rocket fire, but had not been very successful.

"Israeli aggression motivates some response, and we can't ask these bereaved people to stop," Yousef said.

As the Israeli army launched a massive search campaign in the West Bank [for three Israeli youths who went missing while hitchhiking], arresting hundreds of Palestinians and killing at least six, militant factions in Gaza increased rocket fire on Israel.

The Israeli air force has responded with near-nightly airstrikes on the besieged coastal enclave.
Last month Israel resumed its extrajudicial execution operations in the Gaza Strip when its air force targeted a member of an armed group traveling on a motorcycle in the northern Gaza Strip, instantly killing the man. A ten-year-old bystander died of his injuries three days later. The 11 June operation was the first of its kind since early March.
Israel extrajudicially executed two additional Palestinian fighters in the occupied Gaza Strip in late June, and warplanes hit Gaza throughout the month.
For additional context and analysis, watch Gaza-based journalist Mohammed Omer, author and activist Miko Peled and The Electronic Intifada's Ali Abunimah on Democracy Now! on Tuesday.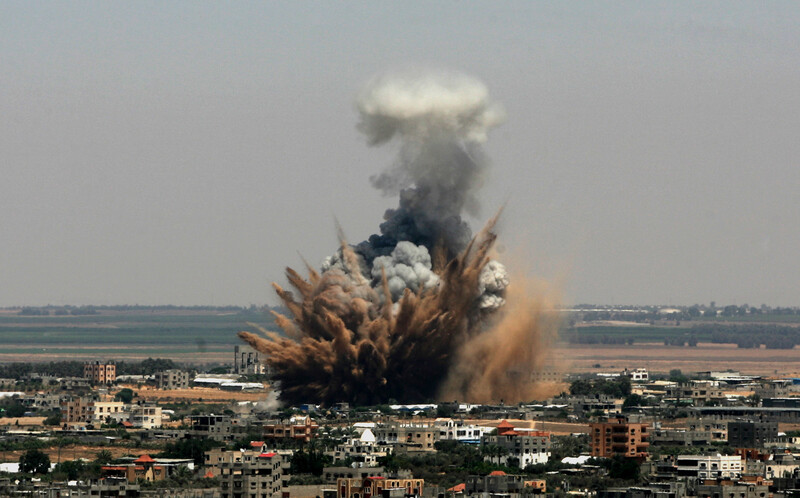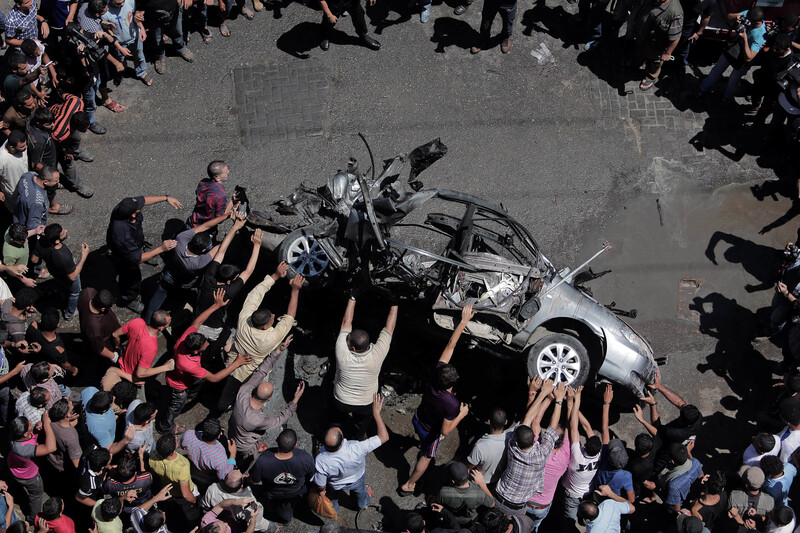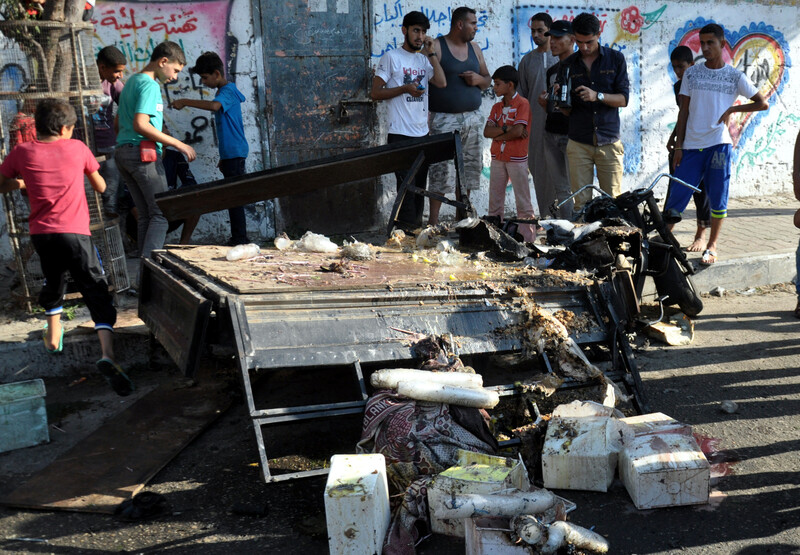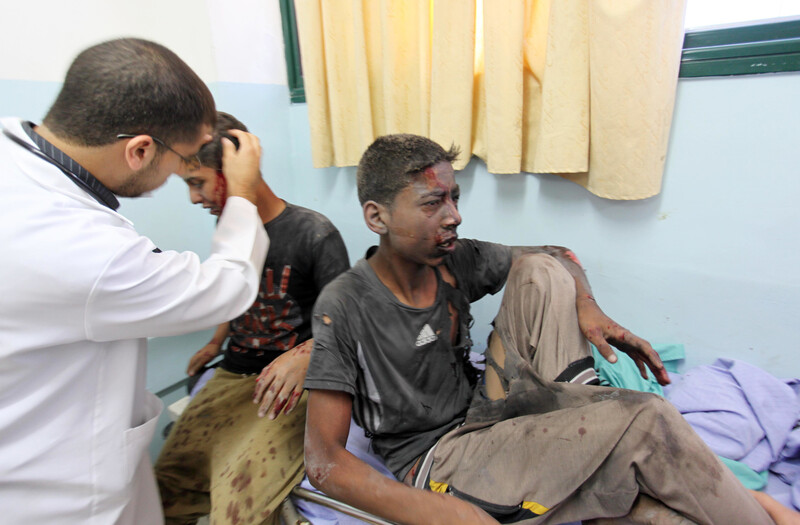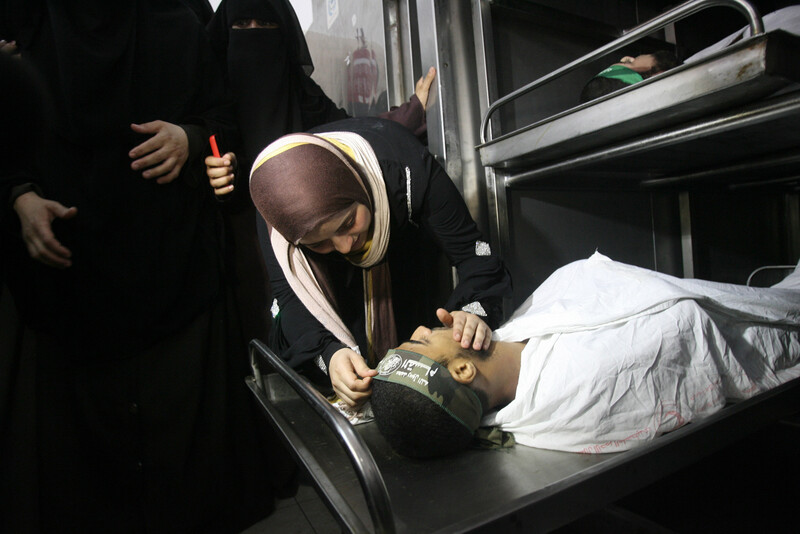 Tags