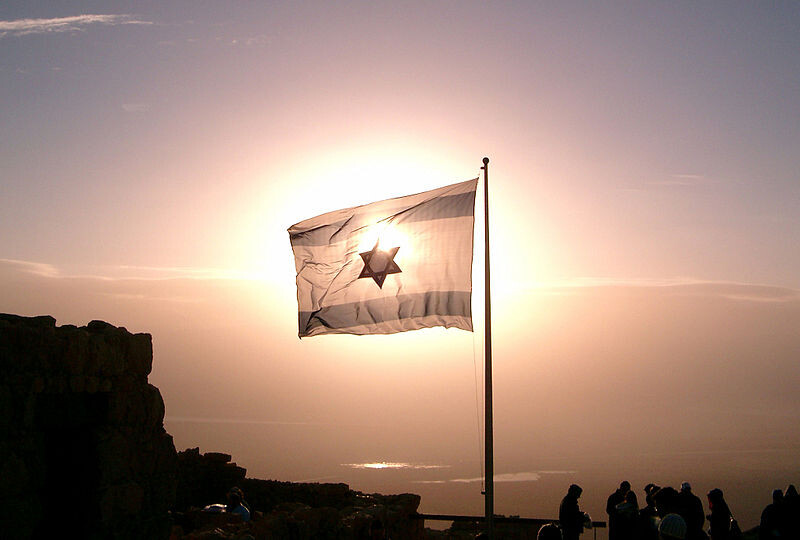 Does the pro-Israel lobby have to be embarrassed into playing by the rules?
Yesterday, I contacted Dimitri Dombret, former secretary-general with European Friends of Israel (EFI), about his entry in a "transparency register" for groups seeking to influence the EU's policies. When I asked Dombret why the financial information presented for his "public relations" firm D&D Consulting Services related to the year 2010 and that no details had been provided for the past two years, he replied swiftly. "Thanks for reminding me to update my details," he wrote in an email message. "It's just been done."
I immediately felt a sense of déjà-vu.
On 11 August 2011, I wrote a blog post noting that the EFI had not signed up to the EU's "transparency register" and was secretive about how it is financed. The EFI rectified this omission a few hours after my post was published. Within less than a week the European Jewish Congress, another pro-Israel lobby group, had also signed up to the register.
Unlike a similar system for lobbyists in Washington, the EU has decided against introducing a mandatory register for pressure groups in Brussels. Yet it has provided incentives to sign up to its voluntary register: securing an access badge to the European Parliament and taking part in certain "expert" committees that effectively set policies for the EU's executive branch, the European Commission, are conditional on signing up.
Grounds for complaint
Moreover, a code of conduct for the register's participants requires them to make sure that the information provided is up-to-date. If Dombret did not add fresh data when I prompted him, I would have had grounds to file an official complaint with the register's administrators.
Updated or not, Dombret's entry does not tell us a great deal about his activities.
According to it, the only client he represented in his dealings with the EU bureaucracy in 2012 was Teva, the Israeli pharmaceutical firm. Teva, he said, generated a turnover for his firm of between €50,000 and €100,000 that year. (If memory serves me correct, his entry for the year 2010 was identical).
Because Teva is a manufacturer of generic medicines, it has been trying to present itself as more compassionate than corporations selling branded drugs — at sometimes extortionate prices. As its man in Brussels, Dombret has been spotted attending events organized by the humanitarian agency Doctors Without Borders/Médecins Sans Frontières on improving access to healthcare for the world's poor.
The Palestinians, as it happens, do not benefit from Teva's generosity. Prevented by Israel from developing a pharmaceutical industry of their own, Palestinians in the West Bank and Gaza pay the same prices for medicines as citizens of Israel do. This is despite how the rates of poverty and unemployment are higher in the West Bank and Gaza than in present-day Israel. In 2009, the World Bank — not a revolutionary institution — stated that the lowest priced generic product available in the public healthcare system in the West Bank and Gaza was on average 4.5 times that of the same product in Syria.
"Messages that work"
Dombret's website also lists The Israel Project as one of his clients. An endorsement from Laura Kam of The Israel Project credits Dombret with "getting messages that work in the media and our speakers in front of European policy-makers."
Headquartered in Washington, The Israel Project has undertaken a few "missions" to Europe in recent years. In 2011, for example, it arranged for Oded Eran — previously the EU envoy for Israeli war criminal Ariel Sharon — to visit Strasbourg (a French city, where the European Parliament holds monthly sessions) and Paris. The magazine Le Nouvel Observateur helped out the Zionist lobby on that occasion by publishing a softball interview with Eran.
When I asked Dombret about the precise nature of his work for The Israel Project, he claimed that it is no longer on his roster.
Still, it is possible to discern a trend whereby pro-Israel lobbyists with deep pockets are turning to "public relations" professionals for help on particular projects. Laura Kam has herself formed a Jerusalem-based firm — Kam Global Strategies, which offers businesspeople and governments the change to "place your stories" in the media.
Courting elites
Now that public opinion has turned decisively against Israel in Europe, that state and its sympathisers are doing what they can to court elites. In late 2011, Israel's embassy in Brussels awarded a contract to Kreab Gavin Anderson. This consultancy assisted Israel in honing propaganda efforts aimed at convincing members of the European Parliament (MEPs) to approve an agreement designed to boost Israel's drug exports.
Karl Isaksson, head of Kreab's Brussels office, made good use of his contacts in the Parliament, where he had previous worked as an adviser to MEPs with Sweden's Conservative party. One MEP with that party, Christoffer Fjellner, fought especially hard for Israel's pharmaceutical industry. He signed an opinion piece — almost certainly written in conjunction with Kreab — arguing that the accord would be beneficial to healthcare in Europe. Sadly, this chicanery worked and the accord was endorsed by the Parliament, albeit by a slim majority.
Kreab's entry to the EU's transparency register states that the contract with Israel was worth less than €50,000. This week I asked Isaksson if his office was undertaking further work for Israel but he told me that the contract had not been extended.
It is unlikely, however, that it is the last time that Israel will seek professional help in pursuing its pernicious agenda.
Tags