Politicians spend much of their lives talking. Why, then, should one of them go silent when quizzed about his support for Israel?
Recently, I was tipped off that a Romanian member of the European Parliament (MEP) had boasted of investing in Israel's war industry.
Victor Boştinaru, the MEP in question, stated that he owned shares in an Israeli weapons firm while hosting a lunch in Brussels earlier this year, a well-placed source told me on condition of anonymity.
Under the European Parliament's rules, Boştinaru is required to make public any business connections he may have if there are "potential public policy implications."
Yet when I checked his declarations of interests, I couldn't find any references to Israeli business.
So I emailed Boştinaru with a few straightforward questions. After a week had passed without any response, I phoned his office yesterday.
Boştinaru's assistant confirmed that my email messages had been received but said "it cannot be true" that her boss had invested in an Israeli arms firm. I asked to speak directly to Boştinaru and was told that he was unavailable.
His assistant made a commitment to inform Boştinaru that I had called but added "he will not phone you." This morning I again phoned his office, enquiring if Boştinaru's assistant had passed on my message to him. "Of course, I did," his assistant replied before complaining that she was too busy to talk any further.
About an hour later, his assistant emailed me, stating that she was replying on Boştinaru's behalf. "Mr. Boştinaru denies ever having said something like that," she wrote. "He has absolutely no shares in any Israeli company."
Exemplary?
Boştinaru's reticence and his dithering on answering a legitimate query are odd. He has taken a keen interest in Palestine and in international relations more generally. He has not been reluctant to express opinions on other occasions.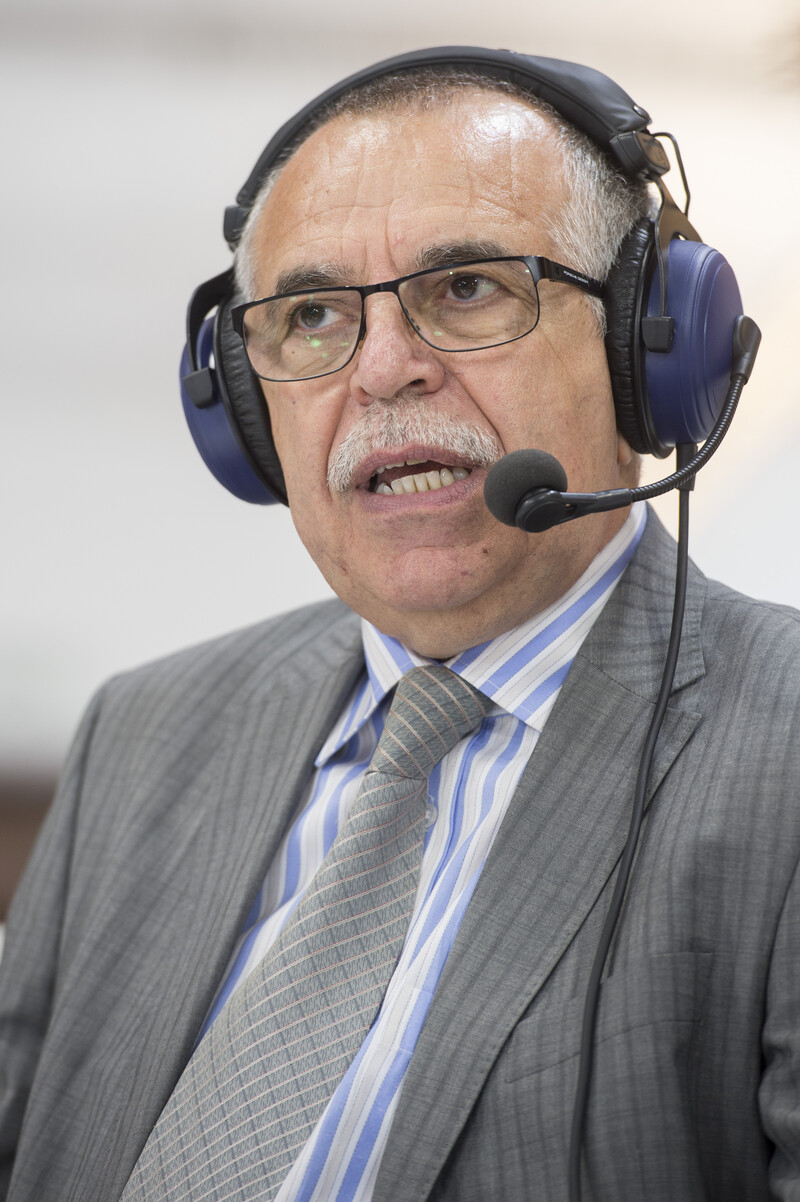 In October 2013, he launched a book on Romania's relations with Israel. Its publication was marked by a conference organized by European Friends of Israel (EFI). A network of parliamentarians sympathetic to Zionism, EFI is modeled on the American Israel Public Affairs Committee, one of the most powerful lobbying outfits in Washington.
Boştinaru's foreword to the book praises Israel for its "exemplary and eloquent achievements in every field of activity, social, scientific and cultural."
His two pages of execrable prose do not once acknowledge that Israel denies the Palestinians their elementary rights.
Boştinaru is a vice-president and foreign policy spokesperson for the Socialists and Democrats, the European Parliament's second largest political grouping. In that capacity, he has been involved in shaping the assembly's official positions on Israeli aggression.
During the summer of 2014, Israel attacked Gaza for 51 consecutive days. More than 2,200 Palestinians — including 551 children — were killed. 
The anger of ordinary Europeans at Israel's war crimes was made plain in numerous street protests. Yet it was hard to detect anything more than a mild irritation in a resolution on Gaza that Boştinaru helped to draft.
It cited data from the Israeli military as if it were authoritative. It also repeated Israeli lies that Palestinian militant groups were using civilians as "human shields."
The truth was the complete opposite. Israeli troops forced civilians, including children, to stand in front of them as they conducted massacres in the Khuzaa neighborhood.
Boştinaru's penchant for swallowing Israeli propaganda calls his own honesty into question. For that reason, I am casting a skeptical eye on his claim that he has not invested in Israel's war industry.
Update: Victor Boştinaru has published a response to this blog post on his website. His response can be read here.
Tags