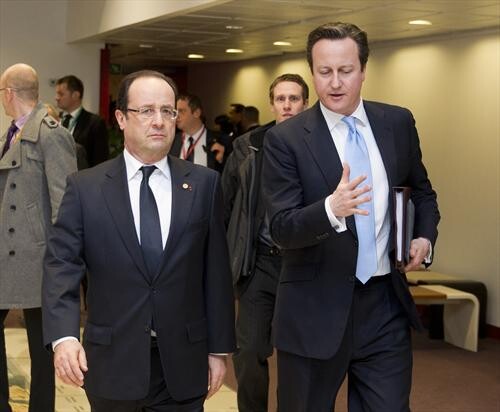 Welcome to Toulouse, a city that supports Israeli apartheid.
Admittedly, I didn't see this slogan on any billboards when I arrived in this splendid part of France earlier this week. The slogan nonetheless reflects reality.
Toulouse's importance as a hub for the aerospace industry has been bolstered by a recent announcement that EADS, one of Europe's top three weapons producers, is to move its headquarters here from Paris and Munich. There is a strong likelihood that the relocation will increase the already considerable level of contact between Toulouse and Israel.
Airbus, an EADS subsidiary, is based in Toulouse. In 2011, it signed a contract with Israel Aerospace Industries (IAI) to develop a new "early warning system" for warplanes.
IAI is a key supplier of drones to the Israeli military and has benefited directly from the attacks on Gaza in November last year and during Operation Cast Lead in December 2008 and January 2009. (It is true that work on this system is being handled by Airbus Military in Spain but that doesn't absolve its parent company in Toulouse of responsibility).
Partners in war crimes
IAI has also been cooperating with Airbus on developing a "semi-robotic pilot controlled vehicle" called TaxiBot. And the two firms have teamed up for several EU-funded scientific research projects.
One such project — known as SARISTU (Smart Intelligent Aircraft Structures) — aims to help make planes lighter. It is conceivable that the €51 million ($65 million) scheme will contribute towards developing the weapons of the future, even if it is currently decked out in civilian attire.
While in Toulouse, I learned that the authority for the Midi-Pyrénées has teamed up with the France-Israel Chamber of Commerce in order to provide local entrepreneurs with expenses-paid trips to the Middle East over the past few years. And about ten Israeli firms were scheduled to participate in Aéromart, a fair for the aerospace industry, held in Toulouse last December. Organizers of the event announced, however, that Israel Aerospace Industries and fellow drones-maker Elbit withdrew at short notice.
Last year six people were murdered in a despicable attack on Ozar Hatorah, a Jewish school in Toulouse. In November, Benjamin Netanyahu turned up at the scene of that crime.
Cowardice
François Hollande, the French president, was reportedly disgusted that Netanyahu exploited the suffering of children for a photo opportunity at a time the Israeli prime minister was campaigning for re-election. But that didn't stop Hollande from accompanying Netanyahu on his visit.
Less than two weeks later, Netanyahu approved a considerably more lethal assault against Gaza. Hollande refused to condemn Israel's aggression, even though it, too, involved the deaths of children and violence directed at schools.
Hollande's cowardice was in keeping with how he has courted the Zionist lobby in France. Shortly before he became president in 2012, Hollande contended that it was illegal to advocate a boycott of Israel.
The president's stance is that of an extremist. To the best of my knowledge, no other Western leader has tried to muzzle Palestine solidarity campaigners so blatantly.
Courting the lobby
As it happens, Hollande's understanding of the law was flawed. A number of French judges have upheld the right of activists to call for boycotts.
Hollande has quite literally been following a script prepared by the pro-Israel lobby. His speechwriter Paul Bernard is an executive committee member of CRIF, the country's most powerful Zionist group. This may explain why Hollande emphasized that he disagreed with Stéphane Hessel's work on Palestine, when paying tribute to that courageous human rights defender and former ambassador, who died in February.
Hessel was a Jew, who survived the Nazi extermination camps. In his 2011 pamphlet, Indignez- vous! (Time for Outrage), Hessel wrote: "Today, my main source of anger is Palestine: Gaza, the West Bank… It is intolerable that Jews can themselves perpetrate war crimes."
Colonial mentality
Why is the French elite — not its ordinary citizens, I hasten to add — so determined to please Israel?
The most plausible explanation is that a colonial mentality persists in Paris.
In 1916, France and Britain reached a secret deal — the Sykes-Picot agreement — on carving up the Middle East between them. The following year, Arthur James Balfour sent a letter to the Zionist movement, effectively giving it Britain's blessing to colonize Palestine.
Almost a century later, Zionists are continuing to colonize Palestine — with the support of Britain and France.
Plus ça change.
Tags