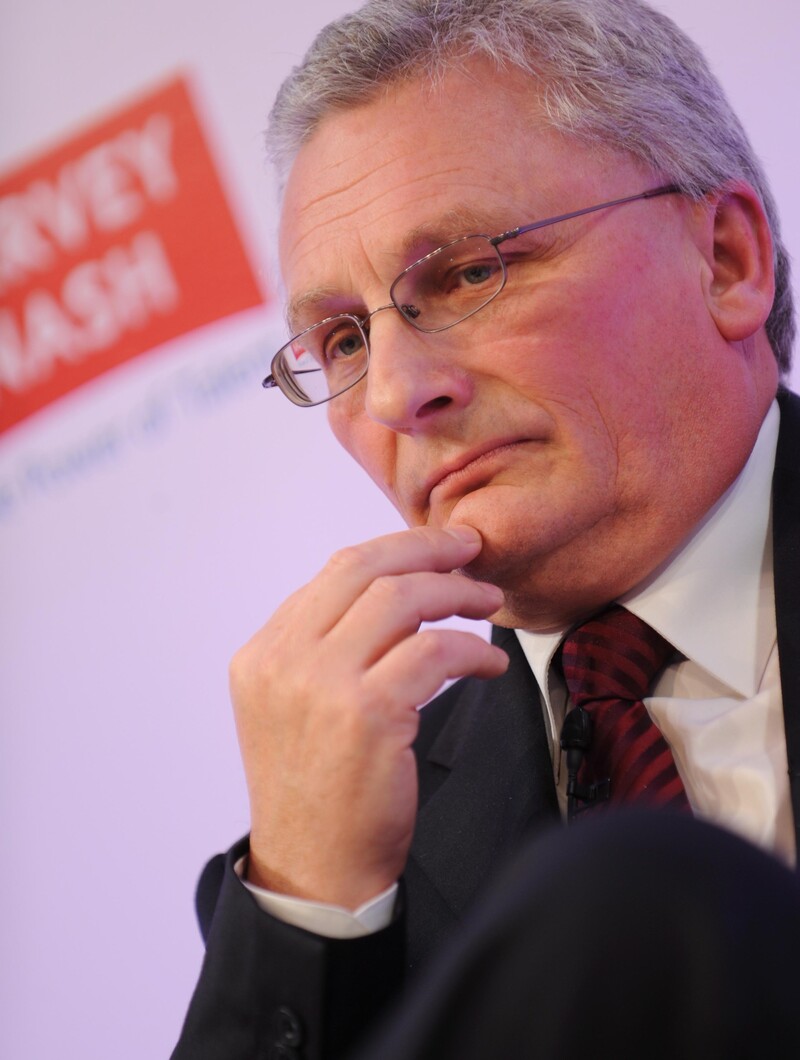 Preoccupied with a general election campaign, the British media have largely ignored a very real scandal: UK weapons are almost certainly being used to kill civilians in Yemen.

During 2014, the UK's largest arms company BAE Systems delivered eleven Typhoon aircraft to Saudi Arabia.

Such warplanes have been deployed in recent Saudi attacks on Yemen, according to a small number of press reports. Most of those reports fail to mention BAE.

The high probability that BAE Systems is profiting from war crimes hasn't damaged its influence.

On Monday, 29 civilians died when the Saudis bombed the al-Mazraq refugee camp. That same day, a new group of arms industry leaders held its first meeting in Brussels.

Formally tasked with helping the European Union develop a program for weapons innovation, the group includes Ian King, BAE's chief executive.
$5 million salary
King commands an annual salary of £3.5 million ($5.2 million). He recently bragged of how BAE Systems was providing "good support" for the "national objectives" of Saudi Arabia, its number one client.
The new group of arms industry leaders is the latest in a series of initiatives taken by the EU to bolster weapons producers.
After US President George W. Bush declared his "war on terror," the EU assembled a similar group to draft a plan for a funding scheme on "security research." Eight representatives of arms companies — among them BAE Systems — were among that group's members.
Israel was a "central beneficiary" of the funding scheme set up as a result, according to an analysis undertaken at the European Parliament's request. Israeli firms and institutions took part in 26 percent of the projects financed under the scheme, which was allocated €1.4 billion ($1.5 billion) between 2007 and 2013.
Militarization
Despite how the scheme was nominally restricted to civilian research, a number of its projects focused on drones, a deadly weapon invented by Israel. Elbit and Israel Aerospace Industries, the two main suppliers of drones used repeatedly to bomb Gaza, have both received EU science grants.
The purpose of the new group is to drop the pretense that the EU is only involved in "civilian" research. Another step is being taken towards the greater militarization of Europe.
The Israeli arms industry is not represented on the new group. Yet Israel enjoys an equal status to the EU's own member countries in the Union's research actitivites. More than likely, then, Israel's weapons-makers will be able to soak up whatever subsidies end up being offered.
It is also worth noting that some of the firms on the new group have strong links to Israel.
BAE Systems, for example, owns a firm called Rokar, which is based in Jerusalem. Rokar provides electronic equipment to the Israeli army.
Furthermore, BAE has manufactured "head-up displays" — a key component of F-16 jets that the US exports to Israel.
Tom Enders and Mauro Moretti, the bosses of Airbus and Finmeccanica, belong to the EU's new group, too. In 2011, Airbus signed an agreement with Israel Aerospace Industries to develop an "early warning system" for warplanes.
Italy's Finmeccanica, meanwhile, makes jet trainer aircraft that the Israeli military is buying as part of a $1 billion deal. Two of those aircraft were delivered to the Israeli air force around the time its bombardment of Gaza began last summer.
Some entrepreneurs do rather nicely from Israel's crimes against humanity. Some of those entrepreneurs sit on the EU's new group.
The profiteers of war and occupation have been invited to dictate an agenda that Europe's politicians will surely follow.
Tags