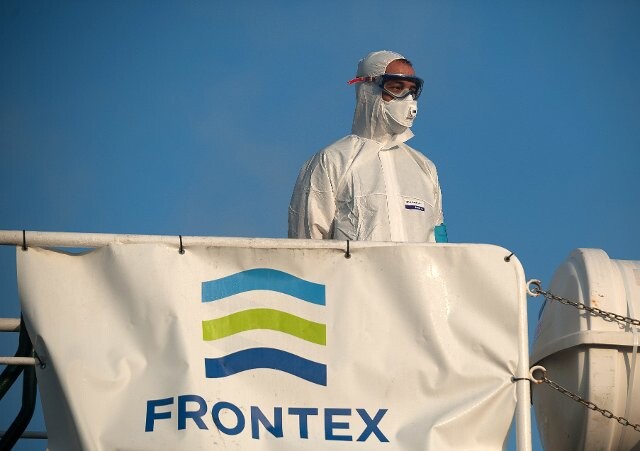 The mainstream media has failed to properly scrutinize the major new contract that Greece has awarded to an Israeli weapons firm.
Announcing that it had won the $1.7 billion deal for air force training, the weapons firm Elbit Systems boasted of its "tested knowhow and proven technologies."
Journalists seeing that boast ought to have done a little research into how Elbit's equipment has been "proven" and its knowhow "tested." Had journalists done so, they would have realized that Elbit supplies drones and surveillance equipment are used by Israel to oppress Palestinians.
That salient fact was, however, omitted from reporting on the Greek deal.
Benny Gantz, Israel's defense minister, would have everyone believe that the deal will help regional stability. His claim was reproduced uncritically by the French newspaper Le Monde even though there are good reasons to suspect he was lying.
Bringing calm?
Since when did Israel have a reputation for bringing calm to troublespots?
As head of Israel's military, Gantz oversaw the deadly 2014 offensive against Gaza. A man who directed acts of extreme violence is hardly credible – to put it mildly – when he expresses a desire for regional stability.
Through the new deal, Israel is openly siding with Greece at a time of heightened tensions with Turkey.
Instead of enabling stability, the new deal risks making a volatile situation even worse.
It is by no means the first time that Greece has turned to Israel's weapons industry.
Last year, the Greek air force leased Heron drones made by another weapons firm, Israel Aerospace Industries.
Those drones are a similar example of "proven" technology. With them, Israel has attacked civilians in Gaza.
Greece is one of three countries selected by Frontex, the European Union's border guard agency, to host a drone project.
Under the project, Elbit Systems and a partnership involving Israel Aerospace Industries and the multinational Airbus have been awarded a combined total of around $118 million.
There is a sordid logic at work here.
Elbit and Israel Aerospace Industries have both tested out their drones on Palestinian refugees – people uprooted by Zionist forces in the 1940s and their descendants. Now the same type of drones will enable Frontex to spy on refugees from various countries as they embark on perilous journeys toward Europe's shores.
"Experienced"
Speaking about that logic nonetheless appears taboo among Frontex's leadership.
I recently made a freedom of information request seeking details of briefing notes prepared for Fabrice Leggeri, the Frontex chief, on drones made by Elbit and Israel Aerospace Industries.
The response from Frontex indicated that representatives from these companies were invited to a "kickoff" event for the drone project that the agency held online during October.
A presentation prepared for that event – see below – crams a dizzying amount of jargon into 10 pages. Rather than using the term "drone," it refers to "remotely piloted aircraft systems."
One point is nonetheless telling. Frontex stresses that the crew operating these drones are "experienced," without spelling out what that means.
There is nothing in the presentation to suggest that operators who have gained experience attacking Palestinians will be disqualified. Nor do any of the documents released by Frontex allude to how Elbit and Israel Aerospace Industries have profited from the suffering inflicted on Palestinians.
Frontex has a habit of accommodating human rights abuses.
An investigation published by the magazine Der Spiegel during 2020 revealed that Frontex staff were involved in operations where the Greek authorities pushed refugees back to the sea.
The revelations make a mockery of Frontex's claims that rescuing people in distress at sea is a "top priority" for the agency.
Frontex is one of the few EU bodies that has the power to buy or lease military or quasi-military equipment.
The weapons industry has sniffed plenty of business opportunities arising from Europe's cruelty to refugees. And Israeli firms have proven especially adept at milking those opportunities.
Tags