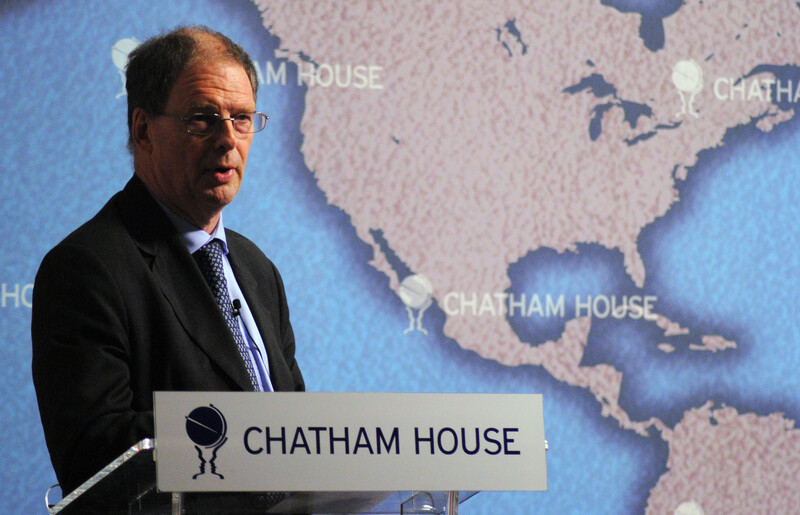 What are British politicians really saying when they wax lyrical about Israel? Do they genuinely believe the myths about it being a thriving democracy? Or are they in awe of how Israel can – quite literally – get away with murder?
Gavin Williamson, Britain's defense secretary, has hinted that there is something rotten behind the romance. After celebrating Israel as a "beacon of light and hope" during a recent speech, he described its military investments as "impressive."
If Williamson has done a modicum of homework, he must know that the Israeli weapons industry brags – albeit in a coded way – about testing its products on Palestinians living under siege and occupation. His fawning betrayed an admiration for how a profitable industry has been built through subjugating an entire people.
The fawning occurred when Williamson addressed a reception organized by Conservative Friends of Israel, a pressure group within Britain's ruling party. He was among kindred spirits: it is unlikely to a be a coincidence that some of the group's most ardent supporters are also lobbyists for the arms industry.
Take James Arbuthnot. In 2015, Arbuthnot was hired by Thales UK, a branch of the French weapons-maker Thales. He had previously chaired Conservative Friends of Israel. He also sat in the British parliament for 28 years.
Announcing the recruitment, Thales UK stated that Arbuthnot would join its advisory board. As its advisers are not "formal officers" of the company, they are "expressly prohibited" from lobbying on its behalf, Thales added.
Submarine supporter
While Arbuthnot may not have directly solicited business for Thales since then, he has taken part in discussions of relevance to the firm.
After his appointment by Thales, Arbuthnot later in 2015 joined the House of Lords, the unelected upper chamber in the British parliament. He has used that platform to advocate that Britain should develop four nuclear submarines.
Thales works on Britain's nuclear submarine program. By opposing disarmament, Arbuthnot was pushing a political agenda conducive to his employer and the wider arms industry.
Does Arbuthnot erase all thought of the fees he receives from Thales every time he chats with contacts amassed during his political career?
Arbuthnot remains active in Conservative Friends of Israel. Earlier this month, he attended a discussion between the group and Ofir Akunis, Israel's science minister and a hardline apologist for the theft of Palestinian land.
Devoted to drones
Going by Arbuthnot's track record, it is highly unlikely that he availed of that occasion to scold Akunis. Arbuthnot has backed Israel's acts of aggression and their enablers. At the time of the 2011 Arab uprisings, he effectively praised Hosni Mubarak, the Egyptian dictator, for his role in enforcing Israel's blockade on Gaza.
The ghastly consequences of Mubarak's orders were that Gaza's inhabitants had no way of escaping Israel's bombs during Operation Cast Lead, a major offensive two years earlier. Writing for the website Conservative Home, Arbuthnot ignored those consequences, while noting with apparent favor that Mubarak "kept the border [between Egypt and Gaza] secure."
Arbuthnot's support for Israel cannot be disentangled from his work on strengthening the weapons industry. He spent a total of nine years heading a key parliamentary committee on military issues. In that capacity, he tried to justify drones by contending that their operators had been unfairly maligned as "video gaming 'warrior geeks.'"
That vote of confidence in remote-controlled killing machines probably did not go unnoticed by his current employer. Thales is developing a drone program known as Watchkeeper for the British Army. Another partner in that program is Elbit, the Israeli weapons giant.
Conservative Friends of Israel is also linked to Elbit. The lobby group's erstwhile director, Stuart Polak, is a leading figure in a "political strategy" firm that numbers Elbit among its clients.
Like Arbuthnot, Polak joined the House of Lords in 2015. Last year, he was found to have arranged meetings between Priti Patel, then a British government minister, and a number of Israeli politicians without respecting official protocol.
Patel resigned her ministerial post amid the ensuing controversy, yet there were no repercussions for Polak – beyond some possible damage to his reputation.
Trip to Turkey
Polak and Arbuthnot both participated in a recent trip to Turkey, where they met Recep Tayyip Erdogan, the country's president.
Hilal Kaplan, who wrote a puff piece on the visit for Istanbul newspaper the Daily Salah, observed that it took place following two lucrative weapons deals between Turkey and Britain. Kaplan did not spell out the British lords' own connections to the arms industry or the pro-Israel lobby.
The lords appear to have been on their best behavior in Turkey, implicitly expressing their approval for its actions against Kurdish fighters in Syria. Their friendly gestures towards Erdogan are significant, considering that the Turkish president has posed as a defender of Palestinian rights.
As Polak is arguably Britain's top pro-Israel lobbyist, it is hard to believe that he hasn't briefed that state's politicians or diplomats about his Turkish sojourn. It was financed by the Bosphorus Center for Global Affairs, an organization that monitors press coverage unfavorable to Erdogan.
The pro-Israel lobby in Britain is secretive about its precise activities, including its relationship to the arms industry. For all their talk about beacons of light, Israel's supporters keep many things in the dark.
Tags