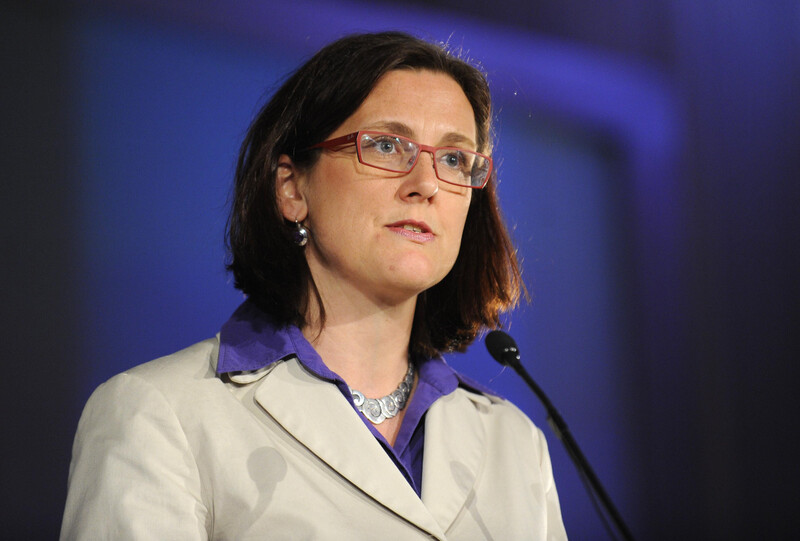 Haifa University underscored its support for Israeli apartheid during the eight-day offensive against Gaza in November. While Palestinians at the college were banned from expressing solidarity with those under attack, the academic authorities seemed to have no difficulty with Jewish Israeli students chanting "Death to the Arabs."
So why is this racist institution considered a good source on "terrorism" by a European Union-financed project on Internet surveillance?
For the past few years, the Clean IT (information technology) forum has been organizing discussions between private companies and public bodies about how websites and chat rooms are allegedly used to recruit young people to "terrorist" groups. The project is coordinated by the Dutch ministry for justice and security and has received a grant of more than €300,000 ($400,000) from the EU.
To guide its work, the initiative has collected a number of studies. One of the latest additions — Al-Qaeda has sent you a friend request — was written by Gabriel Weimann, a professor of communications at Haifa. It kicks off with an anecdote about Hamas giving lessons in bomb-making techniques online before recycling reports that Palestinian resistance fighters have set up video-sharing sites modelled on YouTube. (Needless to say, Weimann doesn't use the word "resistance.")
Affront to civil liberties
Weimann's analysis is, to be charitable, not exactly incisive. But what's significant is that it is being taken seriously by a forum that is studying proposals which represent an affront to civil liberties. A leaked paper drawn up by the Clean IT project last year recommended that "knowingly providing hyperlinks on websites to terrorist content must be defined by law as illegal."
I asked But Klassen, chief administrator with the project, why documents posted on the Clean IT website depicted Hamas as a "terrorist" organization, when there is ample evidence that it has perpetrated far less violence than the State of Israel. He replied that the documents (including the Haifa study) had been posted "because we received questions about terrorism, what it is and if it really exists."
He added: "As these are documents from others, the Clean IT project does not have a responsibility for the content of these documents. We realize this might be confusing, so we will clarify this on our website."
Klassen also said that his project "does not have a policy with regard to any (possible) terrorist organization." Yet that assertion is somewhat misleading. As a Dutch civil servant, Klassen is bound by the policy of his government, which — like all EU countries — has blacklisted Hamas as "terrorist." Moreover, the project has reported that there is "consensus" among its participants about accepting the EU's definition of "terrorism," which contains the caveat that the "t" word can never be applied to any act committed by a state. According to the Union, then, people who fight oppression by Israel can be labelled "terrorists" but the oppressor cannot be.
Clean IT should be viewed in the broader context of attempts by the EU to nurture the development of a "homeland security" industry. The European Commission has advocated that €3.8 billion from is science programme be spent on subsidizing "security research" between 2014 and 2020.
Racial profiling
Some of the companies taking part in Clean IT seem to be hoping that their innovations will foment xenophobia.
Euvison Technologies, one such firm, says it has the "exclusive right" to sublicense Impala, a video search engine pioneered by researchers in the Netherlands. The firm's website gives an "impressive list" of "concepts" that Impact can "detect" in digital media.
When I clicked on the section "faces," I learned that the technology can distinguish people based on their skin pigmentation. Showing various photos and screen grabs, the section told me that Impala can be used for "ranking Caucasians." The underlying message was unmistakable: Arabs and Africans could just as readily be "detected" or "ranked."
A similarly implicit message was delivered by the section titled "people with beards." Several brown-hued men, one clearly a Muslim, featured in the head-shots on display.
This means that a firm marketing "racial profiling" software is trying to benefit from an EU-supported scheme.
Distance
After I and a few other journalists wrote articles critical of Clean IT during the autumn, the European Commission sought to distance itself from the project. Responding to a number of queries, Cecilia Malmstrӧm, the EU's internal affairs commissioner, said that the "conclusions of the project will only reflect the opinions of the authors and will not represent the views of the European Commission."
The Commission is not as aloof from the project as she wants us to think. Clean IT reflects the mania for "public-private partnerships" in Brussels and throughout the EU. Under this rubric, services that ought to be under democratic control are handed over to corporations with just one aim: making profits by any means necessary.
Tags