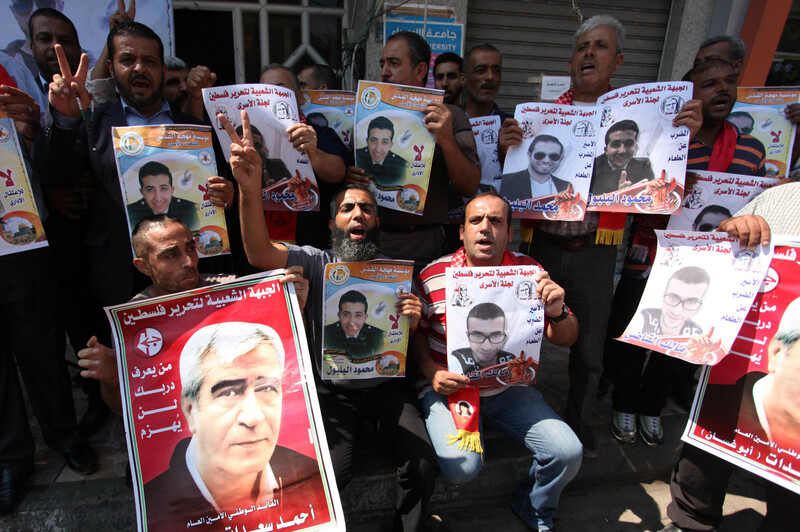 Approximately 100 Palestinian prisoners have started to refuse food in support of 25-year-old Malik al-Qadi, who fell into a coma on 10 September after eight weeks on hunger strike.
Al-Qadi, a journalism student, began his strike on 16 July in protest of his administrative detention, the Israeli practice of holding people indefinitely without charge or trial.
Just two days before he fell unconscious, an Israeli court suspended his detention order but said it could be reimposed if his health improved. Al-Qadi refused to end his strike, insisting his administrative detention order be completely cancelled.
He was detained on 23 May but never charged with a crime.
He is being held in the intensive care unit at the Wolfson Medical Center in Holon, a city in present-day Israel, where he is "fighting death," according to Issa Qaraqe, the Palestinian Authority head of prisoner affairs.
Qaraqe reports that since al-Qadi fell into a coma, Israeli prison officials have been forcing treatment on him against his will.
Torture
Earlier this week the Israeli high court upheld a law that permits officials to forcibly treat and feed hunger strikers, which is considered unethical and tantamount to torture by the majority of the global health community.
While he remains in a coma, al-Qadi is also suffering from a critical lung infection, low heart rate, urinary system complications and hearing loss, according to Ma'an News Agency.
The mass hunger strike in solidarity with al-Qadi – and brothers Mahmoud and Muhammad Balboul – began on 14 September.
Mahmoud and Muhammad Balboul began their strikes on 5 and 7 July, respectively.
The International Committee of the Red Cross (ICRC), which has regularly visited the three men, released a statement on Thursday on the dangerous conditions of the three hunger strikers.
"At this very critical time, we encourage the patients, their representatives and the competent authorities to find a solution that will avoid any loss of life or irreversible damage to their health," said an ICRC-affiliated doctor who visited al-Qadi and the Balboul brothers.
Disingenuous support
On 8 September, Palestinian Authority leader Mahmoud Abbas met with the Balboul family.
Abbas reportedly told Sanaa, the mother of the two brothers, and their teenage sister Nuran, that he was "making regional and international calls to pressure the Israeli government to release the Balboul brothers."
Abbas reportedly went on to say that "the struggle of Palestinian political prisoners' held by Israel is the most important cause for the Palestinian people and their leadership."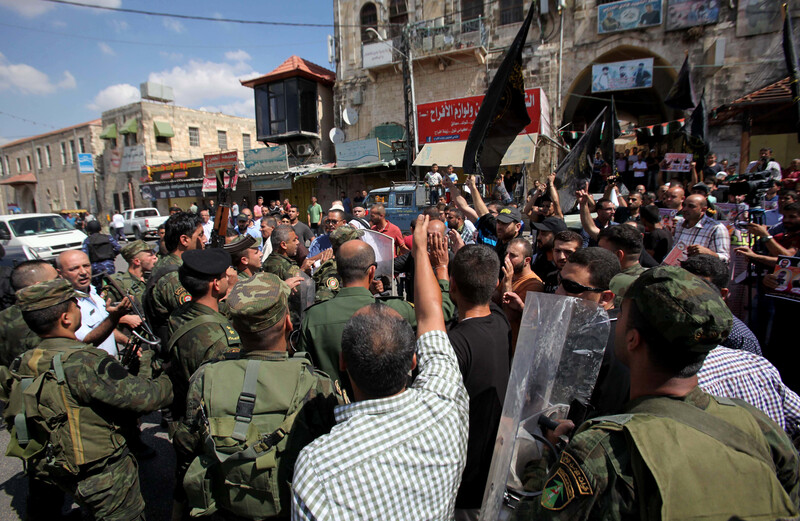 But just a week later, on Friday, Abbas' security forces violently attacked a demonstration held in support of the brothers and all other Palestinian prisoners in Jenin, a city in the northern occupied West Bank.
Khader Adnan, who has waged two lengthy hunger strikes in the past, was beaten and arrested, while journalists were prevented from filming and protesters were attacked and injured.
"Participants in the march were assaulted with tear gas and bullets shot into the air," Islamic Jihad said in a statement issued after the attack.
"This crime is orchestrated and coordinated with the occupation … it is an attack on the national movement [and] against the intifada," the Palestinian political faction added.
"The security agencies are acting as hired guards for the disastrous Oslo agreement and protectors of the security of the occupation," the statement added in apparent reference to the PA's close cooperation with Israeli occupation forces under the banner of security coordination.
At the beginning of September, six young men detained by Palestinian Authority secret police earlier this year launched a hunger strike to protest their administrative detention.
Abbas had used their arrests to publicly boast of the PA's cooperation with Israel.
The Electronic Intifada has learned that the six men have since been released.
Tags