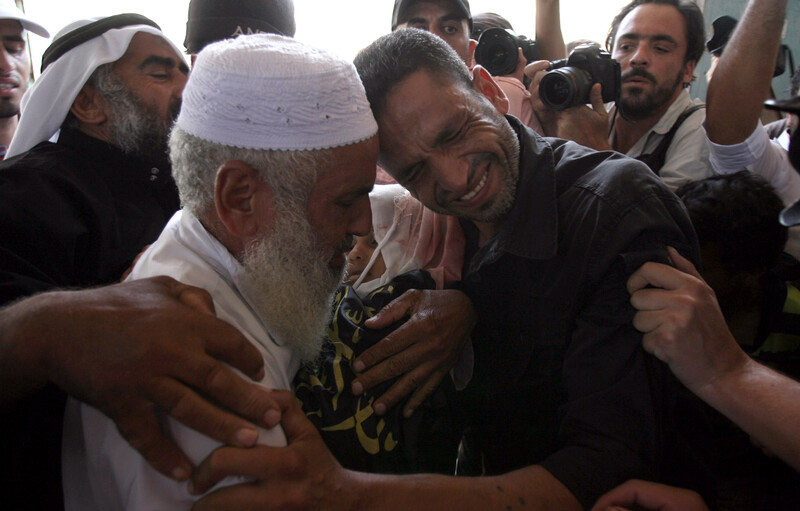 Joshua Hantman, a senior adviser to Ron Dermer, Israel's ambassador to the United States, was invited to speak on the TV program Democracy Now! last Friday, where he asserted: "For Israel, any civilian death is not only a tragedy, but it's a failure, as well. And we review every single operation and every single strike to see how we can improve."
Earlier this week, it was reported that Noam Tibon, an Israeli major-general, will conduct an investigation into the extensive civilian fatalities suffered in the Gaza Strip from massive Israeli bombardment.
Since the latest assault on Gaza began eight days ago, the number of those people killed in Gaza has reached more than 190 and continues to grow rapidly, with over 1,200 injured. Eighty percent of those who have lost their lives are non-combatants, including at least 34 children.
Since 2009, Israel has carried out three major assaults on the Gaza Strip, causing a huge number of deaths and injuries, mostly to civilians.
After each assault, Israel has appointed its own military to investigate these mass casualties. Each time the military has exonerated itself for the slaughter of civilians and decimation of the Gaza Strip's resources, including land, buildings, homes and crucial infrastructure.
The inadequacy of these investigations has been criticized by the United Nations, Amnesty International, the Israeli organization B'Tselem and many other human rights groups which say they lack independence or transparency.
Under international law, states are obliged to conduct credible investigations and subsequently provide reparations to victims of war crimes. In 2013, Amnesty International stated that victims and human rights organizations have no way of knowing whether the Israeli military's internal reviews were "simply giving soldiers time to coordinate their accounts of events, making justice even more unlikely."
Conflict of interests
The Military Advocate General (MAG) Corps is officially tasked with enforcing the rule of law throughout the Israeli military while simultaneously providing counsel to the chief of staff. Many human rights groups have repeatedly asserted that this represents a serious conflict of interest, although the Israeli government has insisted MAG was an "independent" office. MAG is responsible for recommending incidents for criminal investigations.
Notably, information collected during special investigations, like the one Tibon is heading now, remain confidential and cannot be used as evidence in any future court proceedings.
During the week-long attack on Gaza in November 2012, 165 Palestinians were killed with 35 percent of the "non-combatants" under the age of eighteen. There were 65 incidents of "alleged misconduct" — which included serious violations of international and humanitarian law — but the military chose not to open a single criminal investigation.
Incidents cleared by Israel's Military Advocate General Corps included the shelling of three hospitals and four primary health clinics, and the massacre of ten members of the al-Dalou family, including four children between the ages of one and seven.
"Security of settlers"
As in the current assault, Noam Tibon was appointed to lead a "special investigation" of the instances of civilian deaths during Operation Pillar of Defense, as Israel called its 2012 massive attack on Gaza.
(Tibon's new role in probing civilian deaths was originally reported by the Los Angeles Times. Yet information about the appointment was subsequently erased from the Los Angeles Times' website. When I asked Carol Williams, a reporter with that newspaper, why this information can no longer be found in an article she co-wrote on Gaza, she replied: "It wasn't a decision to remove it, more a matter of new developments pushing it down and eventually out of the story. We often add and delete elements of a story as new information comes into play, as with the Egyptian ceasefire proposal yesterday.")
Tibon ascended to his current position as major general and commander of the Northern Formation in 2012, after serving many years in the occupied West Bank. Between 1999 and 2000 he served as a commander in Hebron, a city in the southern part of the West Bank.
An April 2001 report by Human Rights Watch documented that under Tibon's command in Hebron, Israeli soldiers conducted extrajudicial assassinations of Palestinians, unlawful killings, wide-scale collective punishment and indiscriminate gunfire into civilian areas.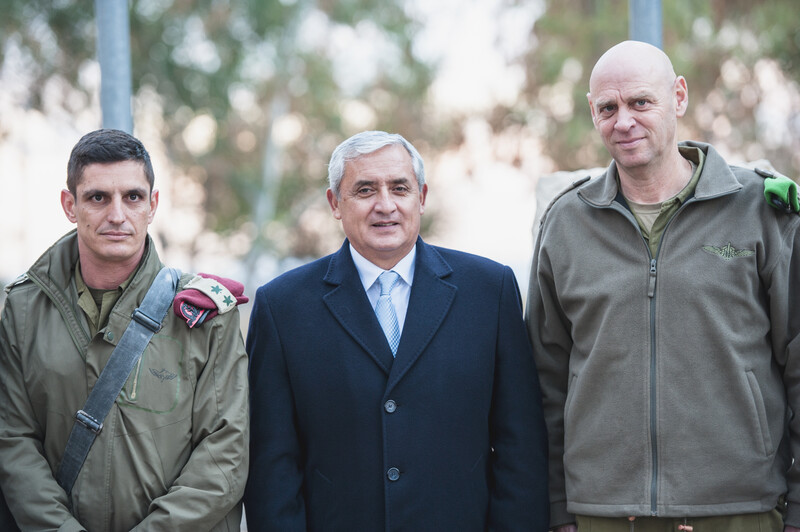 In an interview with Israeli media in May 2000, Tibon described what he saw as his function in Hebron: "Let there be no mistake about it. I am not from the UN. I am from the Israeli Defense Force. I did not come here to seek people to drink tea with, but first of all to ensure the security of the Jewish settlers."
Furthermore, Israel's attorney general has maintained utter deference to the MAG. After Operation Cast Lead, the 2008-09 bombing of Gaza, B'Tselem demanded the attorney general establish an independent investigatory body. But the attorney general again yielded all investigating responsibilities to the military.
During Operation Cast Lead, hundreds of criminal complaints were filed with the Israeli military prosecutor. Only 52 investigations were opened and four officers were indicted.
In one high-profile case,  two soldiers who were convicted of using a nine-year-old boy as a human shield were demoted and sentenced to three months probation; one soldier was sentenced to seven and a half months for stealing a credit card. A committee set up by the UN Human Rights Council noted with concern that the military court passed down a harsher sentence for stealing than using a Palestinian child as a shield.
Throughout the current assault, Israel has maintained that the blame for civilian death lies with Hamas — arguing that it undertakes military operations in densely packed residential areas. These claims are made, without evidence, by Israeli spokespeople on news outlets from CNN to Democracy Now!
Israel's refusal to properly investigate its colossal destruction of Gaza — and the absence of world leaders' demanding it do so — is an offer of impunity to anyone to bomb homes filled with families, a center for people with disabilities or a mosque, and it is a guarantee that the indiscriminate horror will continue. And while the likes of Joshua Hantman, Benjamin Netanyahu and countless others spout propaganda giving the impression that Israel is an enlightened nation of scrupulous morality, the facts speak very clearly otherwise.
Tags