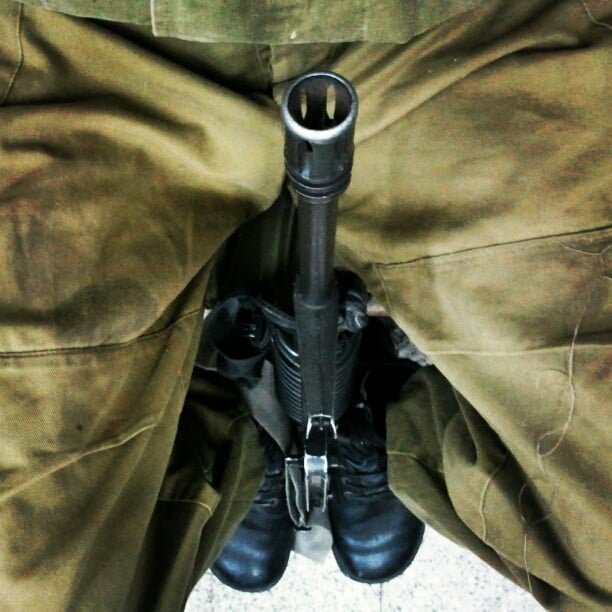 Nisim asis 22 year's old. Jerusalem-Israel.. I like dead Palestinian ppl :-)
Meet Nisim Asis. Until 23 December — when I discovered him — that was his profile on the image-sharing service Instagram.
According to his Facebook profile, Asis is a 22-year-old Israeli soldier who lives in the occupied West Bank settlement of Beit El.
Since then, he has changed his bio and his name and hidden or deleted some of his comments, but not before I captured them.
One image on his profile is a drawing of a pig wearing a Palestinian headdress standing on a Koran. On 23 December, the description Asis gave for this image was "Arab is fucking pig!!! Muhammad is fucking gay!" One user who commented in English said "Youre very mature" to which Asis replied "Shut up you fucking Arab."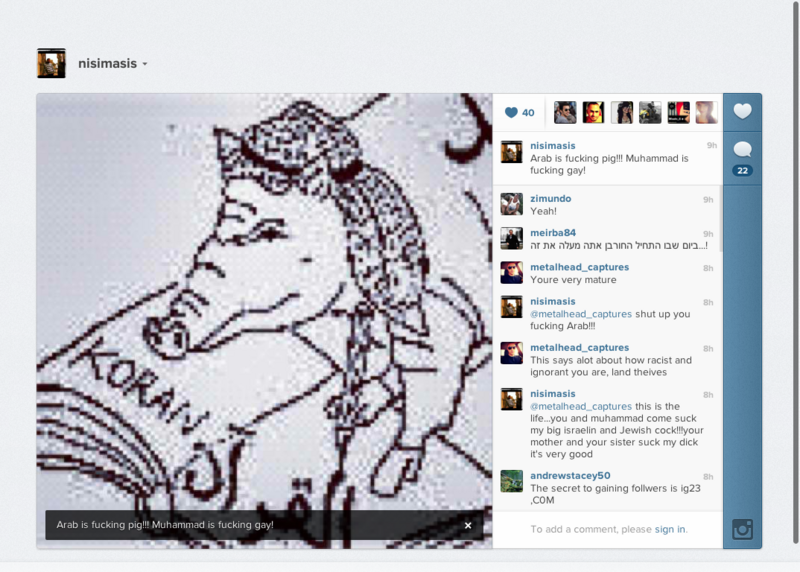 Another image shows Asis licking the end of a knife. His caption is "Fuck all Arabs their blood is tasty."
One image shows Asis in an Israeli military uniform with insignias that identify him as a Sergeant First Class or Staff Sergeant.
Most of the other photos on his Instagram profile are probably typical for many Israeli young men: Asis with his friends, Asis on vacation in Paris, Asis working at an Israeli military base, and Asis posing mostly naked wearing only some pieces of his military uniform.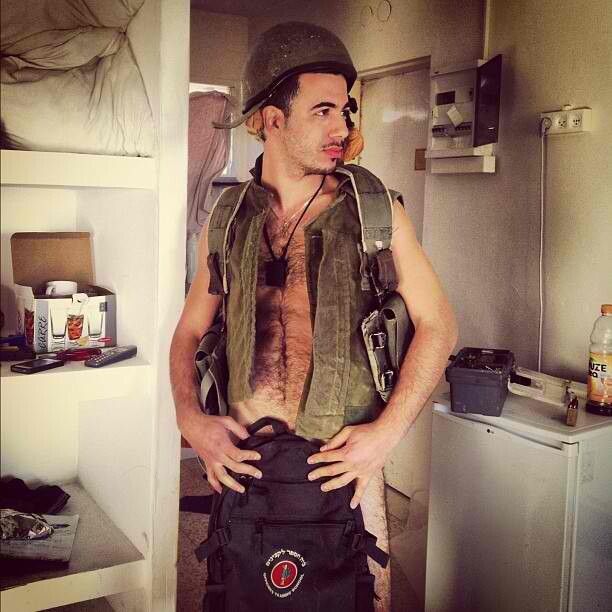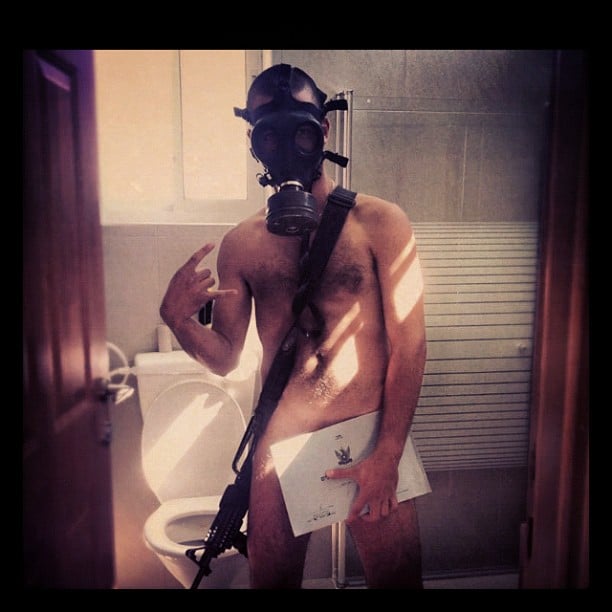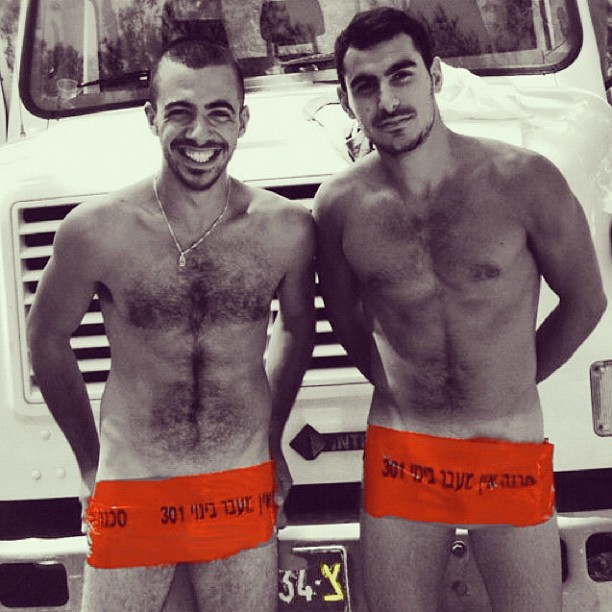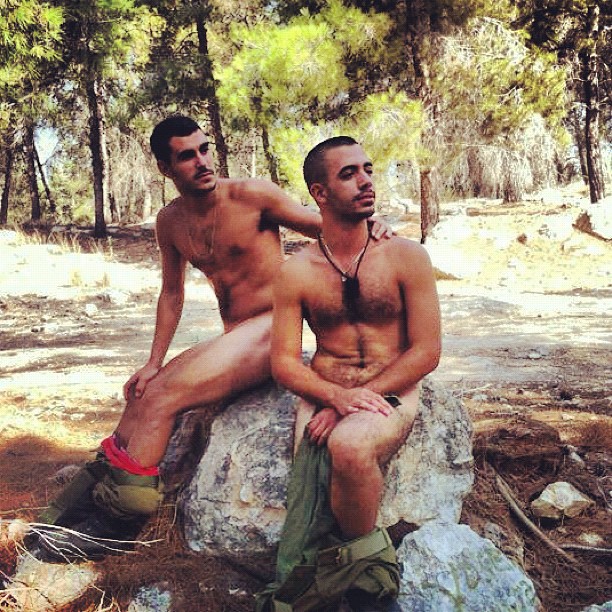 Israel's use of Instagram for propaganda
In September 2012, the Israeli army announced that it would begin using Instagram as part of its propaganda operations.
During "Operation Pillar of Defense," Israel's eight-day bombing campaign on Gaza in November, which killed more than 170 Palestinians, including three dozen children, the Instagram outlet was exploited to disseminate photos of soldiers and square infographics specially formatted for Instagram.
Major media outlets including BuzzFeed, MSN, and CBC published photos from individual soldiers' accounts which were ostensibly personal.
In the past, the Israeli army has regulated soldiers' use of social media when soldiers' posts exposed military secrets, embarrassed the army or hinted at abuses and crimes.
Using sex to sell Israel
Israel has in the past used sexuality to promote itself to western publics. For example, in 2007, Israel worked with men's magazine Maxim to develop a photo feature titled "Women of the Israeli Defense Forces." The BBC reported:
Israel has decided to reach out to young US men by publishing images of semi-clad female former soldiers in US men's magazine, Maxim.

The pictures are part of a public relations drive to improve the image of the country within the US.

Maxim said it was "pleased" with the result of its collaboration with the Israeli consulate in New York, which came up with the idea.
In recent years, Israel and the Tel Aviv municipality have specifically promoted Israel as a destination for gay male sex tourism. The work of right-wing extremist Islamophobic pornographic filmmaker Michael Lucas has turned Israeli soldiers into an attraction for gay tourists while Omer Gershon — the gay flotilla hoaxer and hasbara activist — has said that tourists find Israeli men "very exotic."
Sporno
Nisim Asis is far from the only Israeli soldier whose nude adventures can be found on social media. There's plenty of evidence that using sexuality is part of the official propaganda operation of Israel.
Given the Israeli army's efforts to police soldiers' social media usage, how should we interpret social media posts from ordinary soldiers that eroticize militaristic imagery?
Sporno is a term defined by British writer Mark Simpson:
Sporno [is] the post-metrosexual aesthetic that sports and advertising are using to sell us the male body…
According to Simpson, we encounter "sporno" when we see increasingly pervasive images of athletes, such as David Beckham, in sexual poses to sell products like perfume or underwear. Simpson also noted the number of media features in the run up to the 2012 London Olympics that presented athletes in spornographic poses.
I'm going to expand this definition to include the Israeli army's "war sporno," which is the use of male and female bodies to eroticize the military, to displace violence against Palestinians, to encourage Western publics to identify with Israeli soldiers, and to identify Israeli soldiers with these pervasive and attractive advertising images of the human body.
In some cases, the effort to obscure violence against Palestinians fails because the same soldiers — such as Nisim Asis — freely post their hatred and lust for violence and killing.
Asis, while wittingly or unwittingly producing war sporno, has definitely missed the point by openly announcing his taste for Arab blood.
I found most of these images by searching the #idf tag on Instagram. For all of these photos, the soldier who owns the account is either the photographer or the subject of the photo.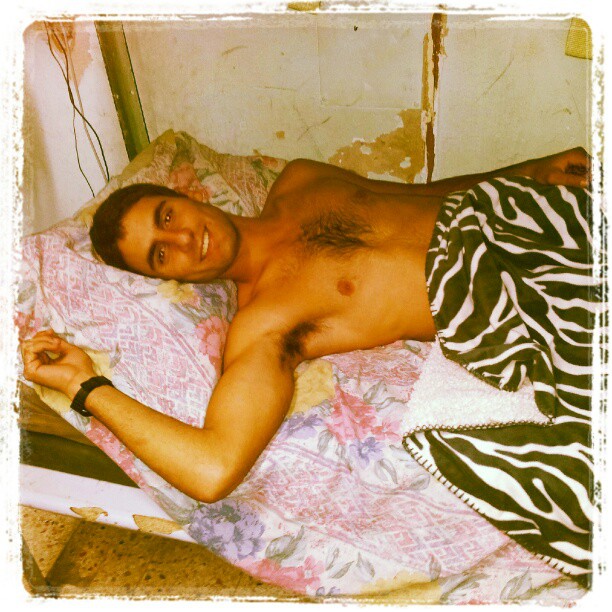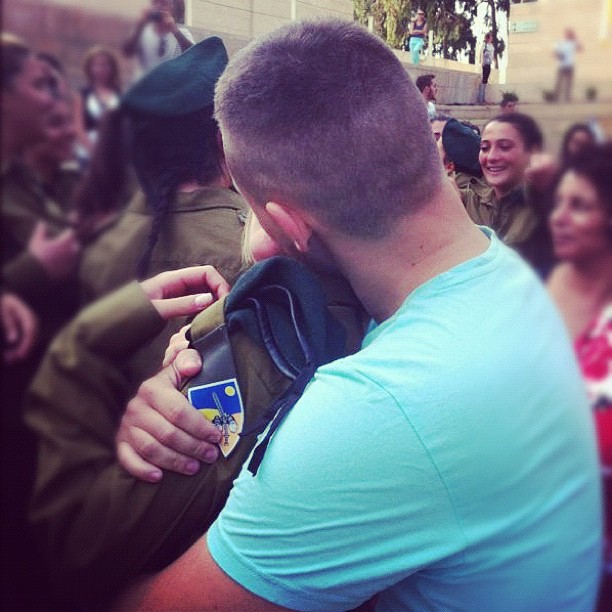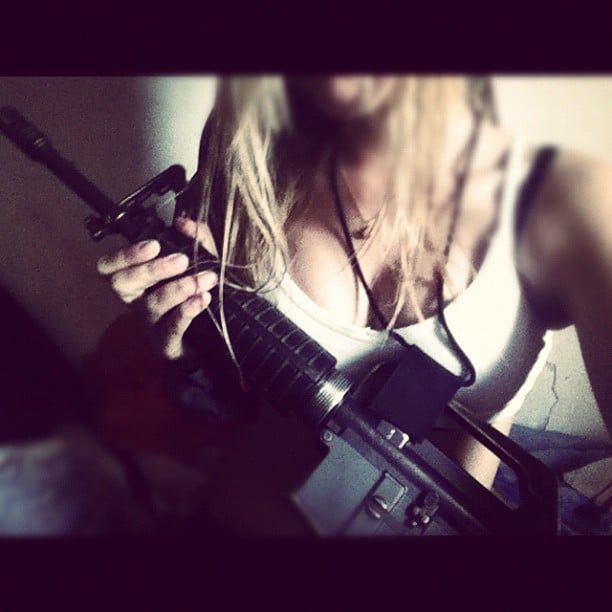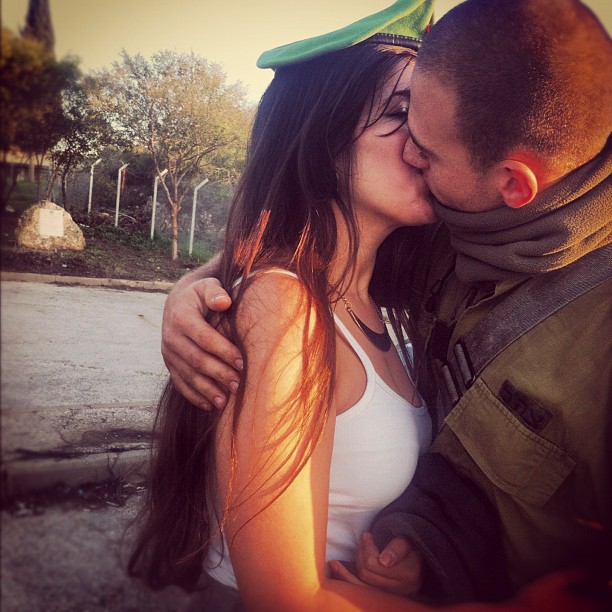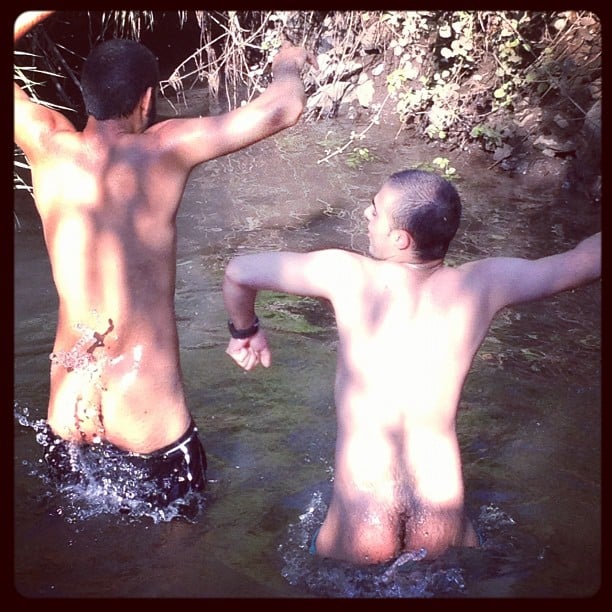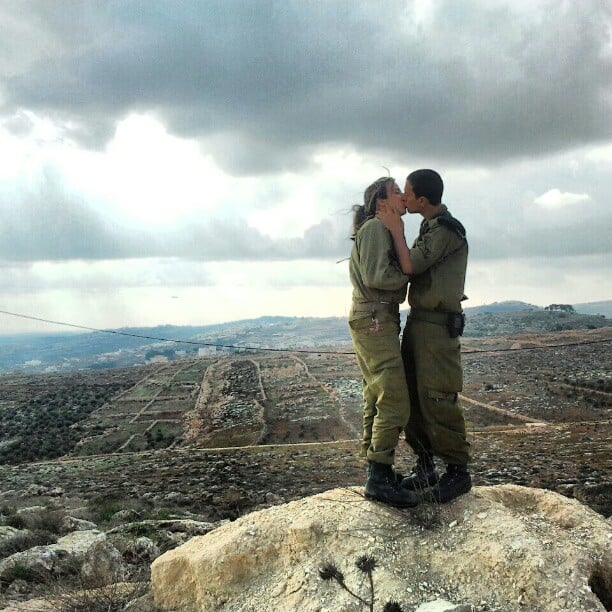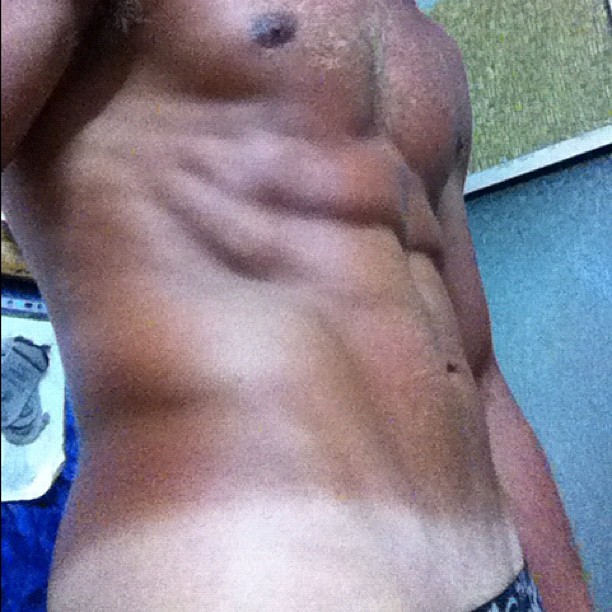 Tags