Ramallah-based Palestinian MC Boikutt has pulled out of the Salam.Orient cultural festival in Austria, because it is sponsored by the Israeli embassy. Boikutt wrote to The Electronic Intifada:
I was invited to perform in Austria (Vienna and Graz) in collaboration with another MC from Lebanon, Malikah, and we just found out that the event was sponsored by The State of Israel from looking at the website for the first time.
Boikutt, who said the organizers had not sent him the website previously, added, "of course, I cancelled with them, and asked them to remove my name from the web-site and any other promotion they have." Explaining why he decided to pull out, Boikutt observed:
These kind of events attempt to normalize the "State of Israel," exploiting art and culture, and are used as a propaganda tool to hide the colonial nature of "Israel." As artists, we must do our research about every event, interview, or project before we decide to participate, in order to be sure of the context we are being put in.
Boikutt, one of the founders of the music collective Ramallah Underground, said he planned to contact other artists scheduled to participate in Salam.Orient.
Israeli embassy sponsorship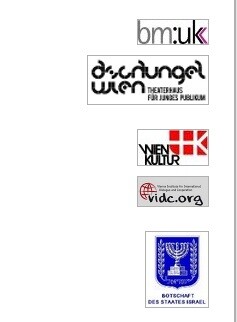 Salam.Orient, which runs from 16 October to 10 November, is a festival of "Music, dance and poetry from Oriental cultures." Among the logos of the festival's sponsors is that of the Israeli embassy, "Botschaft des Staates Israel" in German.
Salam.Orient is funded by among others the Austrian Federal Ministry for Education, the Arts and Culture, the city of Vienna, and a number of cultural institutions, corporations and the Indian embassy.
Boikutt has consistently supported Palestinian civil society's call for cultural boycott of Israel, and has himself called on fellow hip hop artists to respect the boycott.
More about Boikutt
Boikutt's track "Risaleh min Muqataa" criticizes the current political situation in Palestine (Arabic).
Tags