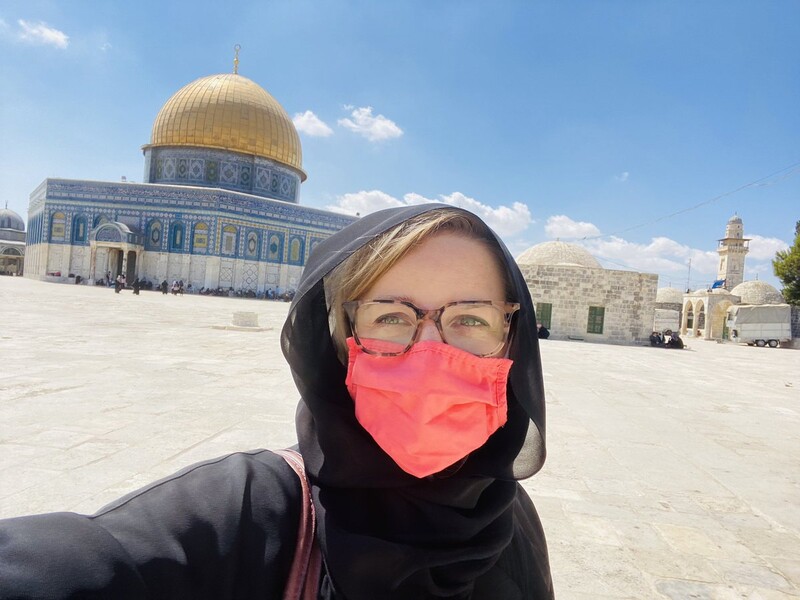 Canada's diplomatic representative to the Palestinian Authority lied to me on Twitter then blocked me when I called her out.

In a response to one of my tweets, Robin Wettlaufer claimed that I was spreading "disinformation" about the extent of her government's support for Israel.

She then asserted that "we neither arm nor fund Israel."

But the only disinformation was coming from her – as statistics from the Canadian government itself demonstrate.

In 2019, according to the foreign ministry in Ottawa, Canada exported 13.7 million Canadian dollars ($10.6 million) worth of weapons to Israel.

In 2020, Canadian arms exports to Israel surged to almost 19 million Canadian dollars ($15 million).

Ottawa also approved more arms export licenses to Israel that year than to any other country except the United States.

According to the Canadian foreign ministry, the weapons exported to Israel going back years include such items as ammunition, bombs, torpedoes and missiles. We may never know precisely how many Palestinians have been killed by such Canadian weapons.

The Canadian arms sales to Israel that Wettlaufer claims don't exist, have even become a political issue.

In May, while Israel was bombarding Gaza and annihilating entire families, the NDP, one of Canada's main political parties, called for a halt to arms sales to Israel.

Indeed, many Canadians have long been campaigning for such an embargo.

But when I pointed out the facts about Canada's arms sales to Wettlaufer, she proceeded to block me. So much for the "democracy" and "transparency" Canada purports to promote around the world.

Although Wettlaufer blocked me, other social media users, including Canadian organizations, made sure her lie would not pass quietly.

Some noted that Canadian taxpayers effectively subsidize Israel's crimes against Palestinians because settler groups and organizations supporting the Israeli military are able to raise tax-deductible "charitable" donations in Canada.

One Twitter user suggested that Wettlaufer change her Twitter handle from "alkanadiyya" – the Canadian – to "alkathiba" – the Liar.

It is unclear to me why Wettlaufer thinks she can get away with a lie so easily disproved.

Perhaps she is unused to having journalists question Canada's self-image as a benign force promoting human rights, instead of what it is: one settler colony built on genocide, standing shoulder to shoulder with another.

This article has been updated since initial publication.
Tags