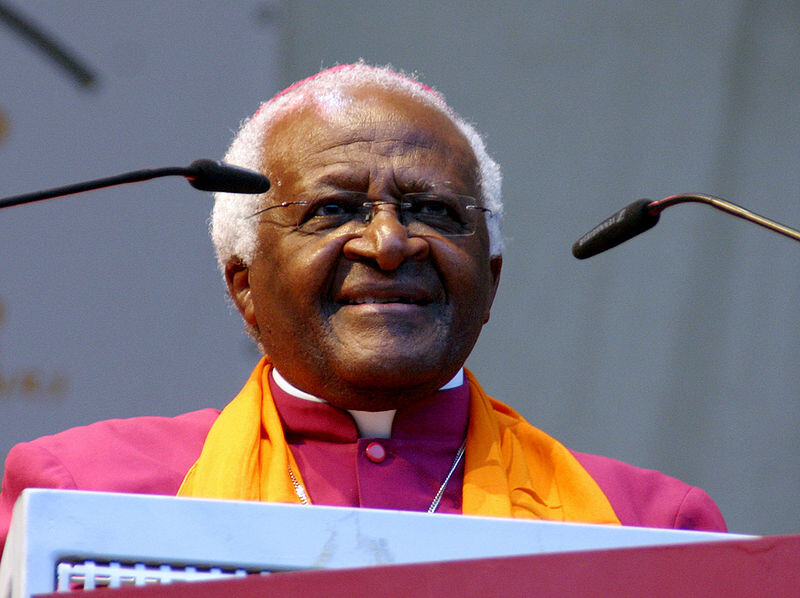 South African group Jewish Voices for a Just Peace filed a complaint at the Human Rights Commission against Leon Reich, the group announced today in a press release. Reich is the chairman of the South African branch of the right-wing Israeli party Likud, which current prime minister Benjamin Netanyahu leads.
In an op-ed published by the South African Jewish Report earlier this month, Reich compared Nobel Peace Prize laureate and anti-apartheid icon Desmond Tutu with Hitler and Stalin. After protests, the article was removed and the editor apologized.
Reich wrote his article after Tutu spoke at an August mass rally in Cape Town against Israel's destructive assaults on Gaza. Tutu told the crowd: "We will not become haters. We are lovers. We are lovers of justice. We are lovers of freedom … Tell the world: 'I oppose injustice. I am not anti-Jewish.'"
No apology
Despite Tutu's clear and careful wording, Reich accused him of wanting "the destruction of the Jewish state and nearly seven million Jews in Israel" and equated Tutu with Adolf Hitler. The comparison was underlined by a modified image of Tutu illustrating the article. Tutu's face was superimposed over the face of a uniformed Nazi officer, with a crudely drawn Hitler-style mustache.
The article was subsequently removed from the paper's website, but a copy is currently available on Google Cache.
Reich has no intention to apologize to Tutu, as he explained to Tim Modise of radio station Power FM 987. In the interview Reich also defended the publication of the modified image of Tutu.
Free speech?
South African Jewish Report's online and social media editor Ant Katz told the Mail & Guardian that he saw nothing wrong with publishing the hateful comparison. "We try not to censor people's views. The Jewish community [in South Africa] is quite angry about the situation in South Africa with only one side being heard," said Katz. The piece had been subbed and edited, and the Jewish Report approved its content, he added.
But one day later, the South African Jewish Report's editor Geoff Sifrin posted an apology for "the publication of an opinion piece that compares Archbishop Emeritus Desmond Tutu to Hitler," stating that it is "not the policy of the paper to carry material which makes these kind of statements and the paper apologizes unconditionally to the Archbishop."
Defamation
The South African Human Rights Commission – a national institution – was established after the fall of apartheid.
In a letter to the commission, South African Jewish Voices for a Just Peace requested an opening of an inquiry into defamation of character and hate-speech against Tutu by Leon Reich. The organization claims Reich's hateful opinion should be censured under South African law because it was published in the public domain against a public figure.
Tags