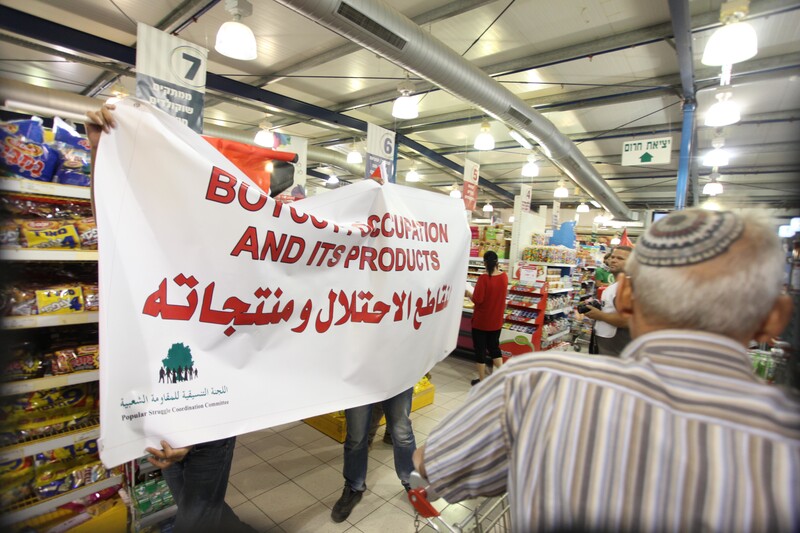 Norway's authorities have offered a flimsy excuse for why its state-owned pension fund has invested in an Israeli supermarket chain active in the occupied West Bank.
The fund's decision to invest in Rami Levy Chain Stores last year came as a disappointment to Palestine solidarity campaigners. Officially, the fund is subject to "ethical guidelines" which establish a clear goal of avoiding investments "that conflict with Norway's obligations under international law."
I contacted the Norwegian Council of Ethics, which advises the fund, to ask how it could justify the investment when it issued a policy statement in 2013 acknowledging that Israel's settlements violate international law. Aslak Skancke, a staff member with the council, replied that its policy on the illegality of Israel's settlements in the West Bank is "about construction."
"It does not exclude other activities," he said.
Baffling
What makes this response baffling is that Rami Levy, a prominent Israeli entrepreneur, is actively involved in a major real estate project in the West Bank. He has teamed up with the firm Mega Or Holdings to build a business center in Ariel, a Jewish-only settlement.
An 11,000 square meters shopping mall will be the core of this project, with almost one quarter of this space devoted to a Rami Levy supermarket. An additional 5,000 square meters is being reserved for office space.
The same partners are also planning the construction of a 15,000 square meters shopping center in Atarot, an industrial zone in occupied East Jerusalem, according to the research group Who Profits from the Occupation?
Levy's shopping center development activities are being undertaken through a parent company, which is fully owned by Rami and his wife Adina, a representative of Who Profits? told me. Moreover, Levy already has five branches in the West Bank (including East Jerusalem). They are located in the settlements of Beitar Illit, Gush Etzion, Ramot and in the settlement industrial zones of Mishor Adumim and Shaar Binyamin.
Obligation to shun
Regardless of whether Levy built these stores or rented them, there is still an onus on Norway to shun the company. Next month marks the tenth anniversary of the verdict issued by the International Court of Justice on Israel's apartheid wall in the West Bank.
It declared that both Israel's settlements and the wall flout international law. All states are under an obligation not to "render aid or assistance in maintaining the situation" created by the wall, it added.
Karin Arts, a professor of international law and development with the International Institute of Social Studies in The Hague, pointed out that while such an obligation related directly to assisting the wall, it could be interpreted as requiring governments to divest from companies benefiting from the wider occupation.
The 2004 ruling "clearly establishes that the settlements as such are illegal — in all respects," she told me.
Breaking rules of war
Iain Scobbie, a professor of international law in the University of Manchester, argued that the rules of war require an occupying power to keep its economy separate from that of the territory it occupies. Israel, however, is pursuing "economic integration" between the territory it seized in 1948 and the West Bank, which it occupied in 1967, he told me. Doing so amounts to "a denial of Palestinian self-determination," he explained.
In addition to running the aforementioned supermarkets, Rami Levy has helped to entrench the infrastructure of occupation. Rami Levy Hashikma Marketing Communications, a subsidiary of his retail chain, provides cell phone services at cheap rates. It makes use of the hundreds of mobile phone antennae that Pelephone, another Israeli firm, has installed in the settlements.
To its credit, Norway's state pension fund has previously divested from two other firms active in Israeli settlements — Africa Israel and Danya Cebus — as well as Elbit, an arms manufacturer that has supplied surveillance equipment to the apartheid wall.
Aslak Skancke from the Norwegian Council of Ethics promised to "consider the information" about Levy's settlement activities. I hope that he keeps his word.
If Norway is serious about respecting international law, it must cease rewarding the profiteers of occupation.
Tags