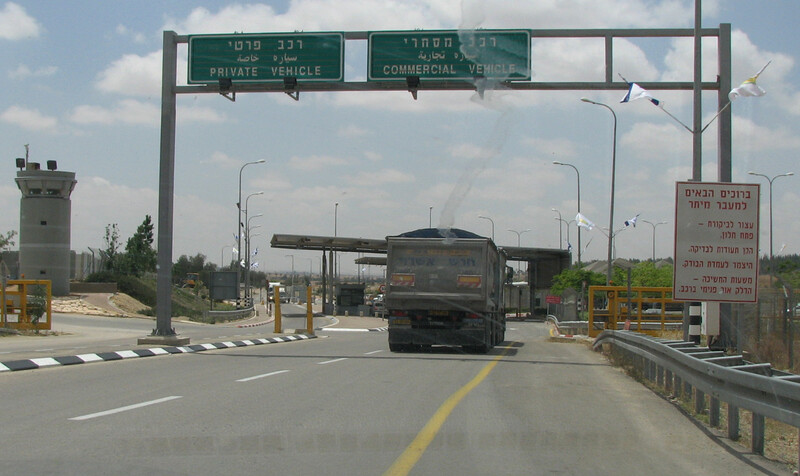 The Palestinian-led boycott, divestment and sanctions (BDS) movement can chalk up another success this week, as a $65 billion Norwegian public sector pension fund announced it would not invest in two firms linked to the Israeli occupation.
KLP has blacklisted Germany's HeidelbergCement and Mexico's Cemex because of their exploitation of Palestinian natural resources in the occupied West Bank.
Military occupation ought to be temporary but exploitation of natural resources in occupied territory "offers a strong incentive to prolong a conflict," KLP says in its press release.
Earlier, KLP excluded Africa Israel, Shikun & Binui and Danya Cebus for their roles in the construction of Israeli settlements in the West Bank, which are illegal under international law.
Arms manufacturer Elbit Systems was excluded because it provided electronic surveillance equipment that is part of Israel's separation wall in the West Bank that has been declared illegal by the International Court of Justice.
Building materials conglomerates HeidelbergCement and Cemex are both involved in operating quarries in the occupied West Bank.
The Electronic Intifada has documented the transportation of raw materials from the West Bank to present-day Israel.
Illegal
The exploitation of nonrenewable resources from occupied territory by Israel for its own sole benefit is a violation of international law.
The UN General Assembly expressed "its concern at the exploitation by Israel of the natural resources of the occupied Palestinian territory," in 2010 and called upon Israel "not to exploit, cause loss or depletion of or endanger the natural resources" in those regions.
KLP's decision to exclude HeidelbergCement and Cemex was not only based on the unlawful exploitation of Palestinian natural resources, but also aimed at deterring the occupation from continuing. As noted, the fund argues that the exploitation of Palestinian natural resources is a strong incentive to prolong the conflict.
The same applies to cosmetics firm Ahava's plundering of minerals from the part of the Dead Sea that is inside the West Bank.
Grassroots pressure
In Germany, the Catholic peace group Pax Christi and critical shareholders raised their voice at HeidelbergCement's annual general meeting last May.
They called on the company to end quarrying in the occupied West Bank and respect international law and the OECD Guidelines for Multinational Enterprises.
One year after blacklisting Cemex, Swedish state pension fund AP7 also blacklisted HeidelbergCement over violations of human rights, again in relation to the extraction of natural resources in the occupied West Bank.
Meanwhile, Nordea, a large Nordic financial institution headquartered in Sweden, adopted a responsible investment policy specifically on Palestine.
Nordea will engage with companies that are violating international norms during their operations in the occupied West Bank through direct involvement in settlement activity, extraction of nonrenewable resources or providing products and services to the settlement security infrastructure.
Cemex is already excluded from Nordea's investment portfolio.
The recent divestments from Cemex and HeidelbergCement show there is potential to push ethical investors act responsibly.
They also show that in spite of the fact that the Israeli government and its allies have injected millions of dollars to fight it, BDS – a movement that operates on a shoestring to advocate for the rights of the Palestinian people including the right of return – is still gathering pace.
Tags